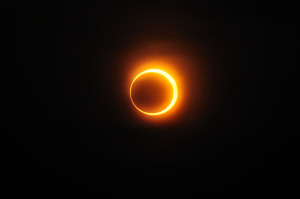 Ancient Alchemists taught that we must turn the moon into the sun. By moon, they meant our souls, and by sun, they meant the Christ. In other words, our souls must come to express the radiant Christ nature. This is what Paul meant when he said he travailed in birth until Christ be formed in you. We are to become a Christ, or anointed one, literally!
Thousands of years ago Christianity lost its way. It started outteaching the principles of the Christ, but quickly morphed from a dynamic philosophy with applicable teachings of the soul to an institution reinforced by doctrine and very little transformative power. It went from being esoteric to exoteric. Contrary to popular belief, I don't think this was some grand conspiracy in most cases; it had to happen this way because most of humanity isn't ready for such a powerful transformation and renewing of the mind. That's why Jesus stated that the path is narrow, and few there be that find it. Each generation yields few souls who gain the gnosis of the true self. All the great religions of the world have degenerated from esoteric to exoteric teachings simply because humanity must spiritually evolve through slow processes. Everything has its course in due time, and in the grand scheme of consciousness, this is okay. But the truth still remains that we can never achieve union with God as Jesus taught in John 17:11 until we develop a very high level of discipline.
Those who are serious about the spiritual path must ask, what's at stake? Jesus stated that those who overcome will become a pillar in the house of his God. Here's the real kicker: He also said they would "no more go out" (Rev. 3:12). What did he mean? To put it simply, reincarnation is no longer necessary for that soul.
This is a lofty goal, and it is not for the faint of heart. Some of us aren't quite ready. Many of us may have many more incarnations to work out the karma necessary in order to be at the place of radical transformation. This doesn't mean that all of us shouldn't work where we are. We can and should because every effort yields positive results for the here and now and in future incarnations.
There are many ways to work from the place we are, and possibly some of us are ready to work with today's topic: Transmuting sexual energy. I had a few blog readers ask me about this topic a while back, and that is the reason I decided to look into it. I am glad that I did, but I quickly discovered that it's certainly not a topic for the faint of heart. It takes severe mental, emotional, and physical discipline, all of which I believe can yield some amazing results.
In part one of my article on transmuting sexual energy, I promised to go back to Genesis to discuss the topic in light of Adam and Eve. I'll do that in this post, but first I want to add that there are many different teachings on transmuting sexual energy. I'm a bit of a skeptic with many of the concepts taught within the different schools of practice. I'm not saying there isn't benefit in some of these practices; quite the contrary, but I believe it is more about bringing animalistic sexual-desire nature under control, and then utilizing the inherit power within sexual energy (through love not desire) to help transform the conscious experience. Anything that doesn't focus on this route doesn't appeal to me. There are many sects that teach how to transmute sexual energy in a way that seems to fortify the desire-nature (such as black tantra), and thus we have to be careful how, if at all, we choose to practice this ancient teaching.
To get a better handle on this subject, let's start with a brief discussion on the Holy Spirit.
The Holy Spirit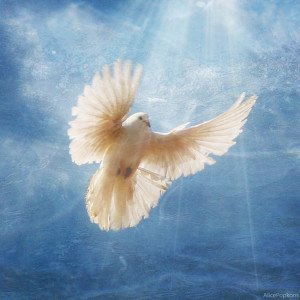 In Gnostic thought, it is the third aspect of the trinity, the Holy Spirit, which is responsible for bringing the creation to fruition. Instead of thinking of God as a person, we should think of Him as energy and consciousness, and the aspect of God that is the Holy Spirit flows from the higher worlds into the lower worlds to create. In the opening lines of Genesis it states that the Spirit of God moved upon the face of the waters, birthing the creation.
It is important not to just see the Holy Spirit as active in physical creation. We must also see the Holy Spirit as active in evolving consciousness (the reason for creation in the first place). In the Gospel stories, it was the Holy Spirit who impregnated the womb of Mary with Jesus. But we must also understand that you can't have the Holy Spirit without Christ because the Holy Spirit comes from the Father (wisdom) and is operative through Christ (the heart).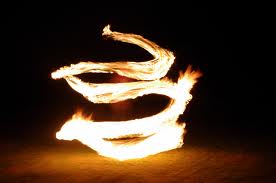 As you may already know, kundalini is the Eastern term for what the West has considered the Holy Spirit. Kundalini is more specifically the "fire" of the Holy Spirit. As John the Baptist stated, it is Christ who baptizes with fire.  This is why the Holy Spirit is operative through the Christ.
Kundalini and the Holy Spirit exist within sexual energy. This should not be surprising because sexual energy exists in nature in many forms and degrees, and it truly is the power of creation. This force is a conscious electro-magnetic force that resides in all atoms. We could also say that the Holy Spirit and kundalini is primordial consciousness itself manifested through creation and duality. The difference between humans and animals is that humans have the ability to utilize this primordial force to raise consciousness. Learning to transmute sexual energy is a way to powerfully utilize kundalini, but not everyone should jump on board without understanding the process. There is much sacrifice involved.
Adam and Eve and Sexual Energy
We have already discussed many times on this blog that Adam and Eve represent the conscious and subconscious fractured mind. But this is more of the general picture. In Gnostic thought Adam is also the brain whereas Eve represents the reproductive organs. As such, we must not be tempted by Eve, the sexual desire-nature, but rather by the brain, which is to rule over our sexual desire by transmuting it for the purpose of healing and transformation of the soul (raising consciousness).
Our sexual impulses and desires are part of our subconscious. Adam, the brain and conduit for the waking conscious operating in the physical world, must "rule over," or habitually imprint the subconscious with LOVE, effectively reprogramming the individual. In the light of sexual energy, we must consciously choose to rule over our sexual desires instead of acting upon them like animals (which is desire, the opposite of love). Sex with our spouse or partner is a sacred act, and when done from lust, it squanders the precious life-force within us. When the fire within our sexual energy is moved up the tree of life (spinal column and rod of Aaron), the great life force of primordial consciousness rises to the brain and has an effect on the endocrine system and nervous system, allowing for greater awareness and the healing of our psyche. But the sexual act is sacred because it's all about loving one's partner, not lusting after them.
In the beginning of Genesis Adam is presented as an androgynous being. This represents the state of consciousness before it fell into matter to evolve the soul through duality. The fall of consciousness into the physical world was necessary to gain a greater awareness of the self (part of which developing the soul is all about), which we will take back to former states of consciousness (with greater self-awareness) where physical, sexual procreation will no longer be necessary. Jesus said the angels of heaven neither marry nor are given in marriage (meaning having physical sex). I believe this is also the end of the reincarnation cycle. Remember, it is to fulfill unsatisfied desires of the ego that man reincarnates in the first place.
Part of our journey then in dissolving the ego lies within the transmutation of our sexual energy into what the Taoist call the "elixir of life," which has the ability to powerfully transform consciousness with LOVE. It is part of turning the moon into the sun!
If you feel led to check out this practice, I do not recommend going to the internet. There are a lot of ideas about the practice, and if you are new to the subject, you may get lost in it. I recommend going straight to Mantak Chia's book, Taoist Secrets of Love. He has a manual for both men and women, and by the end of his books you will realize why true love, unconditional and surrendered and received from your partner, truly is at the heart of transforming consciousness. Not to mention his book is very scientific and practical. You will learn more about the awesome creation of the human body than you dare ask for, and the read is very easy to comprehend. Another descent book is Samael Weor's The Perfect Matrimony, although this book is riddled with archaic gnostic language that is at times hard to follow. Unless you dedicate yourself to a deep study of his terminology and concepts, you may get lost in his teachings as well.
Do not worry if you are single or choose to remain abstinent. Transmuting sexual energy can be practiced for you as well, and Mantak Chia intersperses information about this throughout his books.
I have only begun delving into this subject, but I am convinced that there is awesome truth and revelation in it.
Blessings!