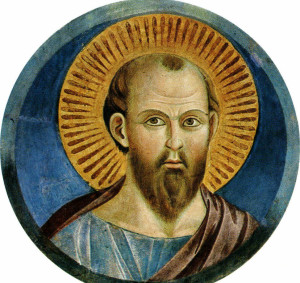 I have always had a passion for the Bible. My interest in Christian origins introduced me to the gnostic form of Christianity, which I'm convinced was the way it began. I have been taken by it and through it Christ is more alive for me than ever. What is written here will be elementary for some and new for others. The point is to see the beauty.
The word 'gnostic' describing a spiritual-mystical tradition and persons holding to that tradition was not in common use until the 17th century. If you had asked a so-called "gnostic" in the 2nd century if he or she was a gnostic you'd get a blank stare. I don't capitalize the word because it is not a religion. It is a way of seeing truth across all faiths and disciplines.
There are many gnostic traditions: secular, Jewish, Christian and Eastern. Most aspire to union with the Divine and the reintegration of the Divine with the cosmos, which is the created order in need of healing. I'm reminded of words in a Christian hymn sung at Christmas time referring to Christ Jesus, which says he has "Risen with healing in his wings." Love, truth and healing are the heart and soul of gnostic traditions.
I use the word 'tradition' to identify all mystical-mythological streams and the myth-history of those streams. From the gnostic point of view there isn't a fixed-in-time tradition or doctrine. These are living traditions with new layers and insights added as we evolve as spiritual beings in God's image. These are the living waters from which we drink (John 7:37-39). It is the light that shines in the darkness, and the darkness has not overcome it (John 1:5).
Tradition, as opposed to doctrine, is not burdened with proving whether its foundations are historical, allegorical or mythological. Transformation is in the power of myth and metaphor and not actual events (see The Power of Myth by Joseph Campbell and Bill Moyers, 1988). This is not to say that history is denied, as in whether or not Jesus and the apostle Paul are historical figures. I believe they are, though some claims about them may be more tradition than history. This doesn't matter all that much.
[See Bart Erhman's Did Jesus Exist: The Historical Argument for Jesus of Nazareth, March 2012]
The early Roman church was successful in suppressing gnostic Christianity, but it could not deny the one source of information they had in common – scriptures the church would claim as its own exclusive word of God. Though the scriptures have been corrupted over many centuries by attempts to obliterate its gnostic content, it is still there if you know what to look for – the hidden meanings of scripture.
Scriptures are an important record of gnostic thought, especially the scriptures attributed to Paul. According to church tradition this man who called himself an apostle was a prolific letter writer to communities of Christians he helped establish. The letters comprise nearly two thirds of the New Testament. It is doubtful all of them were written by Paul. Perhaps none of them were. It is almost certain we do not have them in their original form.
The letters in our Bible were originally obtained as copies from private collections. I'm convinced that what we have are the products of philosophical schools of gnostic thinkers. Academics refer to the philosophy-theology coming out of these schools as 'Pauline'. Moral and ethical instructions were worked into them to address issues within a particular community. Ephesus needed instructions to address its issues and Colossae needed theirs. Narratives were sometimes added, as in Paul's mystical experience in the third heaven (2 Corinthians 12:2). Despite the romantic notion, these are not the revelations, words of wisdom or moral platitudes of one incredible man. Whatever the case, it is the gnostic content which concerns us.
We find the first kernel of gnostic content in the letters with the use of the word 'gnosis' (Ephesians 1:17-19; Colossians 2:3). Gnosis meant something more than learned knowledge. The precise meaning of 'gnosis' in the Hellenized Greek language is knowledge received through mystical experience. Its origin is traced to the many esoteric philosophical schools, most notably in Alexandria Egypt. Gnosis is not secret knowledge held by a few. Gnosis is insight gained by experiencing or partaking of Divine nature (2 Peter 1:4). Divine nature is God's nature, though not God him-herself.
According to tradition, Paul influenced the most prominent gnostic theologian Valentinus of Alexandria (circa 100 – 160 CE). The Christian theologian Clement of Alexandria (circa 150 – 215 CE) reported that Valentinus received his teachings from Theudas who was a follower of Paul. Valentinus authored the Gospel of Truth, which was discovered among a large collection of gnostic writings at Nag Hammadi Egypt in 1945. If not for Coptic monks who disobeyed church orders to destroy them and instead hid them, we would not have available to us today this exciting proof of a more diverse and gnostic Christian origin.
Valentinus was teaching in Alexandria before relocating to Rome around 136 CE. We know a good deal about his teachings through the apologetics of Roman church writers such as Tertullian's (circa 160 – 225) Adversus Valentinianos. Valentinus' school also relied heavily on John's gospel. His disciple Heracleon was the first theologian to write New Testament commentaries, including one on John's gospel. Unique for the time and culture, women in Valentinian churches shared equal status with men and held leadership positions. This was criticized by the Roman church and undoubtedly gave them one more reason to dismiss the Valentinians.
We see in the letters and Valentinian tradition that redemption or salvation is union with or becoming as 'Christ'. Paul's letters most often describe this as "being in Christ" or the "Christ in you." Being in Christ, according to Paul, we participate bodily in the crucifixion and resurrection of Christ Jesus. We experience this resurrection in the present moment! (Colossians 3:1; Romans 6:4; Galatians 2:20).
It can be hard to wrap your head around this. We can understand this as our true Christ-self rising above the ego illusion of self. We awaken from our slumber and gain consciousness that we indeed are Spiritual beings, which is to "know thyself". Therefore gnosis is also self-knowledge. (Romans 13:11; Saying 3 of the Gospel of Thomas; ancient Greek maxim engraved into Apollo's temple at Delphi).
In Christ we have already been raised to eternal life. The ego-centric physical body you see in the mirror when you get dressed in the morning is in a sense already dead (1 Corinthians 15:50-55). Paul said it has been crucified. The real you is the Christ in you. Paul uses a form of the phrases "in Christ" and "Christ in you" some 90 times. We are alive in a way that is profound. We have eternal life with no chronological beginning or end. A traditional way of putting it is that we are saved. This body and physical death have no power over us. As a new creation Jesus said we are "born again" or "born from above" (John 3:3-8).
The arrival of Christ Jesus was the defining moment for Valentinian Christians. He is the incarnation of the self-begotten Savior who was sent by the Father to redeem (rescue, return, reunite) those who are spiritual in nature. Human beings are identified by their predominate natures: 'carnal' (animal or demonic), 'psychic' (rational mind or soul) and 'spiritual' (seed or spark). We are a mixture of the three natures. Those who are spiritual hear the call of the Savior, recognize his voice and respond to him (Matthew 22:14). All who respond are redeemed or "saved."
We see the three natures metaphorically described in Jesus' parable of the sower and the seeds. The seed that falls on good soil takes root in spiritual nature and thrives. The seed that sprouts quickly and is chocked out by weeds takes root in psychic nature, which is concerned with material things. The seed that falls along the path does not take root at all in carnal nature (Matthew 13:1-8).
On a cosmological level, the Savior's spouse Sophia, also called Wisdom, is the sower. Mary Magdalene is the incarnation of Sophia and the spouse of Christ Jesus the Savior. There is always a male-female pair in Valentinian cosmology. Some see the seed as Christ. All may receive Christ, but all do not depending upon their predominant nature. The traditional interpretation of the parable is that Jesus is the sower, and the seeds are his words. It's a proper way to see it on the surface, but there are other layers there for the 'mature' as Paul called them (1 Corinthians 3:1-5; Hebrews 6:1-2).
Another layer is that the seed is a spiritual spark implanted by Sophia in those destined to be rescued from their material entrapment and returned to the fullness (heaven). All do not receive the spark. See the layers of interpretation for 'seed' in the same story: one layer is the Word, another is Christ and another is spark. Don't think of layers as order or rank. Think of them as depth. The layers are vitally related and all are correct ways to see the parable. How a person sees a story or event depends upon their level of gnosis.
Metaphorical interpretation of scripture, and certainly the cosmology, was anathema to the Roman church. But it may surprise you that gnostic teachings were acceptable for a time and Valentinus was nearly elected bishop of Rome. Tightening its grip, teachers such as Valentinus were eventually excommunicated and driven out of Rome by the ruling party. The church decided how one was "saved' and who would be "saved." Threatened by the liberty and innovation of gnostic Christianity, the Roman church proclaimed that salvation was through their church only.
What would Christianity look like today had Valentinus been elected bishop? We can only speculate. The "Christ in you" message gets drowned out by the judgmental question "Are you saved?" In other words will you avoid eternal punishment by accepting and confessing my doctrine? I don't want to paint with a brush too broadly, but some have distorted the phrase "born again" to imply saved from damnation. For them there is nothing more that needs to be gained by it. What a shame. This is the legacy of the Roman church.
The gnostic apostle did not teach that salvation is to be understood within the archaic heaven-or-hell framework. He never said that it was about "believing in" a man-deity to avoid eternal torment. Where is the love in that? What kind of God is behind that? We are saved by being transformed by the living Christ into the image of a loving God. It is Christ in you. How wonderful! This is the legacy of a gnostic apostle.
We may understand all mysteries and possess all knowledge, but without love it is useless (1 Corinthians 13:2).
To be clear, I am not singling out any one church organization as all denominations have the same point of origin. Also, no one is superior to anyone because of their level of spiritual maturity. We're all helping each other along the way. I will provide more depth to Valentinian Christianity in the next article. May Christ be in you!