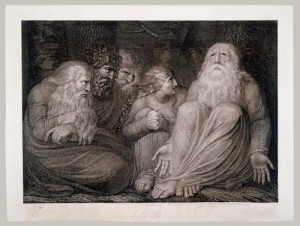 I had an interesting conversation with a Christian not too long ago—someone who I admire and respect—about the verse in Job where he states that what he feared most came upon him.
Job 3:25 states:
"For the thing which I greatly feared is come upon me, and that which I was afraid of is come unto me."
Notice how job mentions what happened to him twice, emphasizing its importance. This will have a lot more meaning later when we break down what is going on with Job. For now, I want to share more about my conversation with my friend. Keep in mind that this friend has a traditional outlook and does not believe in the God within.
In our conversation, my friend emphatically stated that we should always watch what we fear, because it's likely to happen. I then asked them if they realized that they were essentially preaching the same message as The Secret by Rhonda Byrne. To the best of my memory, I have recorded the dialogue below.
"What do you mean? What's The Secret?
"The Secret is a teaching explaining how our conscious thoughts create our reality," I said.
"Well, it isn't we, ourselves, who attract this experience, but rather God," they replied.
That was interesting to me. "Why would God act upon our fears? That doesn't sound like a traditional Christian message to me."
"Well, God wants to refine us to be more like Him. We have to confront and conqueror our fears in Christ."
"I agree that we have to conqueror our fears, but you're saying that God refines us by using our fears against us."
"What I mean is that God himself is not necessarily playing on our fears. Ultimately it is Satan, but God lets him do it, just like he let Satan do it to Job. God allows it because he knows in the end it will be for our good."
"So what you are saying then is that Satan is omniscient like God. He knows everyone's fears and he always plays upon them?"
There was a lot of back-peddling after I stated this and the rest of the conversation is history. It doesn't really matter anyway. After agreeing to disagree, I began to reflect more on the conversation. Then I asked myself:
Do Christians sometimes essentially believe the same thing taught in esoteric circles without even realizing it?
I think the answer is yes. The conversation with my Christian friend above isn't the only place I've heard the above message about Job's fears. I actually heard it preached from the pulpit many years ago.
The other day all this came back to mind and I decided to look at that verse in Job again. Let's review it one more time.
"For the thing which I greatly feared is come upon me, and that which I was afraid of is come unto me."
We have already stated how Job mentions what happened to him twice, emphasizing something important. This meaning becomes more apparent when we look at the next verse as well. It sates:
"I was not in safety, neither had I rest, neither was I quiet; yet trouble came" (Job 3:26).
Verse 26 lets us know that what Job feared most was all the trouble that came to him. His children died, he lost all wealth, and he became sick.
Is Job essentially saying that his fears manifested his reality?
Absolutely. I was perplexed by why the translators added the word "yet" to verse 26. The syntax isn't right. It doesn't make sense. After looking in Strong's Concordance for the meaning of all the words in the original, I think verse 26 would better be translated:
"I was not tranquil or secure, neither had I rest within, neither was I content; and trouble came."
In essence, Job was affirming that his own thoughts manifesting a negative experience.
In retrospect, let us always remember the awesome scripture from Philippians 4:8:
"Finally, brethren, whatsoever things are true, whatsoever things are honest, whatsoever things are just, whatsoever things are pure, whatsoever things are lovely, whatsoever things are of good report; if there be any virtue, and if there be any praise, think on these things."
Paul is giving us the secret to manifest more positively in our lives. And we shouldn't forget it.
Personal Updates
I apologize for not writing on Spirit of the Scripture for a while. I've enjoyed my little sabbatical, but I am starting to get the itch to write more again. I want to thank everyone who has contributed while I took some down time.
My wife and I are still waiting for the house to sell. We had settled on a house in Wake Forest, but our contingency contract is almost up and it doesn't appear that we are going to sell our current house before it does. If so, I am completely content with whatever happens. My wife and I were even talking about looking more toward Raleigh if we don't sell before our contingency contract is up on the house in Wake Forest. It may work out better than way.
New Blog
In my downtime from Spirit of the Scripture, I started a new blog. I was inspired to do something different, and I acted on it. I was going to incorporate my new blog ideas into Spirit of the Scripture, but it just isn't the place for it. My readers have come to appreciate the current format and style of SOS, and I decided not to change it. My new material isn't about dissecting scripture or discussing esoteric thought. It's a personal blog sharing little tidbits of wisdom I've learned about living life more abundantly. No research. No breaking down meanings of words. Just writing from the heart. The blog will still be spiritual in nature, but also includes personal development topics in all areas. If this is something you think you might be interested in, you can find it at the link below:
You will be taken to the homepage where you can discover more about my vision for the blog. To actually view blog posts look at the links on the left; there's no navigation menu at the top like most Word Press sites. I did this on purpose. It's a very minimalist style blog with a simple layout. No pics, no bells and whistles. Just simple writing to help you enjoy life more. You can sign up for e-mail blog post updates on Content from Within at the end of any post if you so desire.
I will be maintaining both blogs this summer since I will have plenty of time being off work for two months.
A special thanks to all my readers at SOS for helping to make it an inspiriting blog.
Blessings.