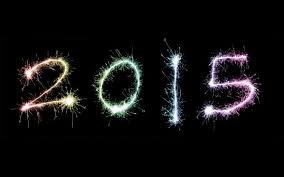 I just wanted to let everyone on SOS know that the comment section is finally working again! I spent some time over the Holidays working out all the bugs of the site. The original culprit was my Thesis theme itself which was incompatible with the new WordPress 4.1 version. Thankfully, Thesis provided a patch that fixed this issue which I somehow missed a while back. Everything should be running smoothly again. I had also used a plugin called Commentluv which caused some coding issues a few years ago. It broke part of the site (which readers didn't notice), but that has been fixed as well. Suffice to say, the site is bug free and should load faster for everyone.
I also wanted to take this opportunity to say thank you to all my readers who have helped make Spirit of the Scripture a success for another year. In February the site will have been up for three years and all your comments and suggestions have helped shape what this site has become. My mission from the beginning was to provide an outlet for readers to come and get the esoteric meanings of the Bible and other scriptures which have been hidden from the majority of Bible readers for centuries. We have had many positive discussions which helped make that a reality. Again, thank you!
Over the past three years, the site has grown to about 15,000 visitors a month. This is an accomplishment for any blog. Although I will continue to have guest posts, I will be writing more myself in 2015 and hope to bring SOS to new heights.
I hope everyone had a great Christmas and I wish everyone a happy New Year. One of my New Year's resolutions will be to write more quality posts, engage more in the comment section, and build a stronger community. I look forward to seeing you there. Don't forget to feel free and use the contact form if you have any special interests for a post. I have gotten some already, and addressed one about a week ago. I have a few more lined up which I'll get to in the upcoming weeks. The next post will be from Robert.
Blessings!