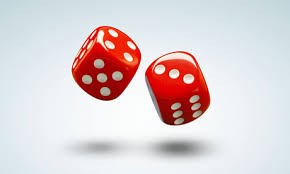 Allow me to share in a little holiday fun with an amusing account of a dream. Never mind the poking and teasing in it. No disrespect is meant to the serious posts on signs and numerology. I just want to make sure that is absolutely clear. We just need to laugh at ourselves sometimes. So here it is.
One night I was very tired. I fell asleep early and had a dream that I was rolling a pair of dice. I had the feeling I was trying to prove something or maybe win something. I remember feeling very determined to do so. I had reached role 999, and like many rolls before that, I had rolled a seven, the God number, or maybe it was simply a lucky number, I was not sure about which it was during the dream.
But then on the role 1000, I rolled a second seven. Two in a row. "This could not be just a coincidence" I thought, "Consider the odds, two sevens in a row. This must mean something."
But I wasn't satisfied with just two sevens in a row. I pressed on and rolled the role 1001. Just my luck, it was a six. My hopes were dashed. Nevertheless, I was determined to press on.
So I rolled and rolled all night… and all day… and it was the first day. And then all night and all day the second day. And all night and all day the third day. And then finally at the end of the sixth day I finally rolled another two sevens in a row, and the next role would be the role 10,000.
I held my breath and watched the dice tumble as if in slow motion. A rerun of my life passed before my very eyes. (I was surprised at first, because it had romance, and even French subtitles.) And then it happened. I hit the jackpot. The third seven in a row. It was so incredible that I thought I was dreaming. Well, actually I was dreaming. But I was dreaming that I thought I was dreaming. Something like that.
In any case, I jumped up and down in my original dream and shouted with excitement "There must be a God. There must be a God. Three sevens in a row. Imagine the odds. And THREE in a row. The Trinity. This proves God is triune. I will never, ever have to doubt it again." And I got ready to open a bottle of Champaign.
And then I thought, "Hey, I'm going to call up all my skeptical friends and tell them the good news about the three sevens. And even if they hang up on me, I still have an obligation to sock it to 'em. For the scripture declares, 'To whom much is given, much will be required'. And guess what? I am the whom. Yes, me. The whom. And I'm proud of it.  But then a voice inside my head whispered "Psst, Hey there. Yes, you. The proud one. Why don't you roll the dice just one more time?"   So I did.
And when I did, it happened all over again. The holding of the breath. The tumbling of the dice in slow motion. A rerun of the rerun of my life passing before my eyes. (I still could not get over the French subtitles. C'est la vie.) And then, when the dust settled, there is was…. another… seven.
You would think I would have been overjoyed to get that lucky. But no. I was devastated. I was counting on three in a row, not four. The odds of four in a row were next to impossible, certainly a sign, BUT THE WRONG SIGN. So I put the bottle of Champaign away. I thought, "Darn, so much for proving the Trinity. Why does this always have to happen to me? How can I have such bad good luck?"
Then I woke up to a blaring alarm clock. It was 6:33 am. Time to stop dreaming and face reality. A new day, again. Maybe I'd get things right this time.
Explanation
My dream demonstrates some of the foibles of relying on numbers and beating the odds in order to determine spiritual truths. It is not my intention to discount numerology entirely, or to put down looking for signs and wonders. I believe the spirit reaches out to us through the channels that are special to us. If you like astronomy, you may see signs in the stars, and the Zodiac may speak to you; If you like math, a certain number may stand out in your mind for some reason, which you may not understand until someone with advanced knowledge reveals their version of it to you. But it is my intention to draw your attention to the fact that a lot of mistakes can be made when you… get into this kind of thing.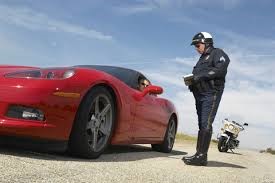 For instance, suppose you were looking to buy a car and went shopping from lot to lot. And behold, you see a flashy red sports car that requires only $777 down. Are you going to drive it off the lot without checking the total sticker price, interest rate, and performance rating? How about the insurance rate for a flashy red coup?
No doubt, we all need to look a little further before we leap. But what about the character "Roy" played by Richard Dreyfuss in the Spielberg movie "Close Encounters of the Third Kind". He starts seeing patterns in the world around him… shapes of mountains. He is drawn to the pattern. He can't help himself. Finally he is drawn to a mountain in the desert that is going to be a rendezvous for an alien mother ship to land. Others who are part of an elect group also have signs and visions drawing them to the same mountain. No one else understands but them. Even the elect could have gotten it wrong, climbed Mount Everest, or 101 other logical things like that in response to what was pulling them inside. But eventually they sort through the 101 possibilities and end up at the rendezvous. Somehow they knew. A force greater than themselves was guiding them to interpret the signs and visions to the correct possibility. And so they impulsively went for it. Took the leap without looking. And got it right.
How do we determine the path to truth? By the scientific method that explores all possible paths and carefully rules out all but one? Or do we just use our guts to make the right choice? These are two extremes each of which can miss something important. It is the same dilemma played out on screen in Star Trek between Captain Kirk and Spock. The solution I suppose is to combine them, let one act as a check and balance for the other, or in the lingo of higher consciousness, integrate intellect with intuition. Integration is thus the key. This is the part where you might be expecting me to show you how to do this. Frankly, I do not fully know. I am only guessing, and so chime in, SOS readers, in the comments section, if you have any suggestions. The only thing I can do is point to some things I believe will help.
The Three Things (That Will Help)
Thing # 1: Thou shallt not automatically drive off with the "signs and wonders" flashy sports car! I have already explained why.
Thing #2: Thou shallt not confuse facts with truth! Facts can lie to you. It all depends on how you treat the facts, how you filter, organize and present them. If you are a media consultant for an American political party, you will know exactly how to lie with facts, and will be paid handsomely for your skills. You can make even more money as a lobbyist for big corporations, or as a representative for various causes. I would mention one of these as the organization that suppresses legislation for keeping automatic weapons out of the hands of psychopaths, but I would not know how to do this without being unfair to people who are careful and responsible hunters and target shooters.
Thing #3: Thou shallt be objective! This is easy for scientists to do when conducting an experiment to determine if the dominant hereditary color of salamanders is red or white. This is because who in creation really cares. Both colors are cool. So just follow the science rules and you will get the truth.
But this "Thing # 3" is the hardest of all things. This is especially true when applied to spiritual issues. This is because of conditioning and attachments, and our own blindness to their influences on us. I use two approaches that help with this. One helps a little. The other helps a lot.
Approach One: The Researcher (Helps a Little)
One approach, which is that of the intellectual researcher, is to temporarily take the opposite side of what you are used to. You can usually find this somewhere on the internet by googling the issue. Often you will get a distribution of viewpoints, but if not, then If we are used to "argument A", we simply have to google something like "criticism of argument A" to get some meaningful hits on the other side. This takes a long time and lots of patience. To really work well, you really have to make a huge effort to project yourself into the character of someone arguing the other side. You may have to do what actors do when they prepare for a part… study the character. What motivates him? What are his hopes and fears? Imagine you grew up like him, on their side of town, with the challenges he had to face. Then once you are submerged in the character, become the character. Start to put forth his argument with passion and conviction. Thus you will begin to appreciate the other side by putting yourself almost literally in the shoes of the other guy. You can see how it feels to be temporarily detached from your conditioning and take on his. Then when you come back out of character, try to remember how valid the character believed his side to be, and why.
The idea here is that you become more objective when you have put yourself in the other guys subjective shoes. You have something to balance the excesses of your own subjectivity with his. One problem with this approach is that you have to be really honest about accepting and promoting the other side; and this is next to impossible. The ego secretly wants to maintain the status quo of what it wants, and clings to it. Even if you manage to project yourself honestly into the shoes of the other guy, instead of pretending to, you are only correcting some of the flaws in your subjectivity by seeing what it is like to be subjective on both sides. This is not the same as being purely objective. But it helps. And it can teach you the shortcomings of subscribing to any one view too strongly and how it closes you off to legitimate alternatives. So, this will earn you two points for raising your consciousness two inches. But nothing to really brag about.
Approach Two: Transcendence (Helps a Lot)
The second approach, which I call "mindfulness", might just hit the nail on the head. It goes right to curing the root of the problem…. egocentricity. Mindfulness can be obtained by silent meditation, certain forms of yoga, and various other practices that lead to transcendent consciousness. It takes time. It takes training. It takes persistence. But it pays off big time. Instead of placing a weak egocentric mind into one person's shoes and then in another's, it strengthens the mind by overcoming a lot of its egocentricity so it can get a bird's eye view of the issues. It increases connectivity of the self with others and the environment. I become more interested in preserving and enriching the system that I am in, instead of me. I become, essentially, the system.
With continued practice, mindfulness automatically begins to awaken blocked channels throughout the body that have caused imbalances in awareness and behavior. It also integrates the intellect with an enhanced intuition. This results is Objectivity 2.0, a quantum leap in higher consciousness. Eventually with practice, truth can take on a new definition, something more flowing than fixed, and that makes much of the wrangling between different sides of an issue seem like a senseless game of ignorance. At least that is what I am claiming.
In Part 2, which I have not yet written, I will pick a specific spiritual issue involving a striking parallel between an event in the Old testament and an event in the New Testament. Christians use this parallel to validate Jesus as the Messiah. Jews of tradition, on the other hand, have an entirely different take on it. I will present the two sides of the issue and then, God willing, try to use Objectivity 2.0 to obtain a better resolution.