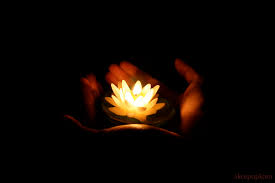 Is this The most profound Question in the Bible?
By examining this question, the answers will reveal how we can identify who we really are and how we can embrace it wholeheartedly.
For now, let us relax and explore together this most wonderful of questions: "Who do you say that I am?"
Jesus, a true soul psychologist, puts it succinctly: in which orientation is our Heart set, to which inner frequency is our consciousness attuned: love born of Spirit, or existence rooted in egoistic nature? To whom, or what, do we attribute Love, Healing and Forgiveness? To whom or what philosophical or dogmatic process is our soul aligned? A simple enough set of inquiries, I hear you say.
Initially the question, "Who do you say that I am" sounds like it's relating only to a previous era, meant for the historical disciples and nothing to do with me or you in the twenty-first century. But, until we pose this question to ourselves then that's how it will always be and sound: other-era related.
Similarly, as with Peter, (symbolizing lower-nature ego, which scripture reminds us denied Christ three times) sooner or later the time comes when we begin questioning words pertaining to eternal life, immortality, and ascension as spoken by Jesus. We begin questioning our purpose for being here: about God, Heaven, the universe, pain, suffering, the after-life and everything we're finitely capable of asking. At this point, for sure, many profound questions arise, many vague issues around non-clarified scriptural teachings emerge in mind. While this questioning is normal to a developing consciousness, it's usually out of lower ego's concern for its preservation nuanced through fear. Thus Jesus reminded us: "Be not afraid, it is I." But who is "I"?
For instance, in spiritual terms, how and where do we place or perceive Jesus Christ. Is it as a historical man, a two millennium ago person to be reverenced BECAUSE of his heroic status then, his wise words and miracles, or do we acknowledge Christ as Potential, a Higher Self presence to be birthed within our own consciousness, within our own spiritual hearts? Do we accept the message of, and term, Jesus as a process to enlightenment, or are we fixated on the outer historical image as it is with most of the major religions?
Here it may help if we clarify the word "religion." It stems from the Latin root "Religire" meaning, to join back or Re-ligire. The purpose of religion thus is to bind us back to divine source. In today's world of violence and destruction, is religion achieving this? Not in the slightest. I suggest what we have instead is dogma without spirit.
Finding out for ourselves
When put to the disciples: who do the people (conditioning, indoctrination dogma) say Jesus is, they replied: "some say Elijah, John the Baptist, or some other prophet."
Jesus replied: "[but] what about you, who do you say that I am?"
Peter replied: "You are the Messiah, (the Christ), the Son of the living God."
Jesus replied to Peter: "You are blessed, for this truth did not come to you from any human being (flesh and blood, or man) but it was given to you directly by my Father in Heaven"– Matthew 16:17.
This was Peter's (ego / lower-self) commencement moment toward Christ realization.
Without Peter answering as such—ego surrendering—then the rest of the biblical story loses the personally-relating aspect: "Who do YOU say that I am", for, The Bible is all about YOU, not someone else.
The reference to "John the Baptist" – 'who some people said Jesus was' – is to qualify the difference between rising kundalini LEADING to the Awakening Christ. Kundalini is the conduit to Christ, not the Christ — "the One (or State) which follows John the Baptist (kundalni) is Christ consciousness.
Later in Matthew 16-20, Jesus ordered the disciples not to tell anyone that he was the Messiah: "Tell no man what you have heard today." In other words, in the early stages of inner Christ-discovering, our newly-sprouting positive soul seeds can be easy prey for "the crows of the earth" (negative thoughts, ours and others').
It could also be interpreted: don't push OUR version of Christ unto others who may not be as ready as we are. Desist from ego-pontificating about Christ until we're personally experiencing unconditional love born of Spirit, otherwise, ego seeks to maintain a controlling influence over the soul's "Revelation" capacity, a tethered freedom, if you will. It could also be, let others find out for themselves, for, sermonized words alone, written or spoken, do not validate Christ nature, each must personally witness to Christ through individual endeavor leading to realization (direct experience).
Acts : 12:16 states: "Peter kept knocking". Although Peter acknowledged Jesus as the Messiah, it was an intellectual reply, it wasn't a full-blown Heart reply as could be expected from John.
Peter, we remember, asked the Lord: "where are you going"? Jesus answered:  "you cannot follow me now where I am going, but later you will follow me" — meaning, post ego crucifixion. John 13: 36
Peter's discourse reply "Lord… I am ready to die for you" John 13: 37 doesn't signify full integration of mind, body, spirit: the Re-ligire state of being; it's only the commencement, intentional moment to Full Humanity.
Like Peter, to internalize the Messiah we must "keep on knocking" achieved by regular daily performance of our selected meditation: "he motioned with his hind (commanded his thoughts) be quiet" — Acts 12:17
But then in Acts: 12:17, notwithstanding Jesus' earlier ordering "tell no one", Peter says: "tell this to James and the rest of the believers" which seems contradictory to "..tell no one..".
As mentioned earlier: when Peter acknowledged Jesus as the Messiah, he wasn't a fully committed (to practice) believer, hence, it was only after persistent "kept on knocking", of repeated meditation, that, "at last, they opened the door": his thoughts calmed and he was allowed in (commencement of transformation process to Christ consciousness).
This 'allowed in' qualifies Peter, as an integrated believer, to tell the rest of the BELIEVERS: meaning, by our own endevour, we initiate into action the already in-place spiritual mechanisms of awakening kundalini from the base chakra — lower ego was now converting to spiritual ego.
As sure as midday-Sun follows dawn, once our mental processes become familiarized in transcendental nature, transformation establishes automatically, thereby achieve total brain functioning. Thus are "rest of believers", or disciples, (within the brain) becoming spiritually harmonized.
Who Am "I" — who is"You"?
The soul's journeying to Christ Consciousness is primarily one of integration of small "I" into Higher "I" Awareness.
Due to previous lifetime inheritances we're each functioning at different levels of spiritual evolution, different vibrational or depth levels of awaking, understanding and perceptions. We're not all seeing the same green, blue or yellow through our standard red, green, yellow glasses. As such, the small "I" perceptions are somewhat blurred, out of sync when relating spiritually to, or identifying with, "You" as in "who do YOU (our own spiritual heart) say Higher "I" (Christ) am".
In other words, ego will say: I am Catholic, I am Protestant, I am Muslim, Hindu or, I am NO religion — which is still an ego identity label. We may say, I am Irish, I am American, she is Canadian, he is English, they are French, Australian or, we are all one (until it comes to the emotionality of our national and societal labeled identity). But, does this labeling really define us, give added spiritual status? Does it define "You?" No, not at all! Then, who is defining or asserting on "You" our higher "I" identity?
The answer is fear-infestation brought on by accumulations or overlaying from birth by religion, society, parents, peers and dogma-buy-ins, both political and religious. The sum total referred to as, conditioned ego — the world, the illusion.
Formal labeling, and the narrow spiritual overview through which they functions, are THE major barrier to experiential Christ consciousness. Many, as we see in the world today, act out this labeling (as belief systems), resulting in a fictitious "You", thereby creating a self-identity crises where inner turmoil and rebellious anger builds to devastating overflowing proportions, all to justify, at any cost, the small "I" programmed mindset and birthplace identity. How pathetic is that evolution.
Those who've worked at lower "I" / higher "I" integration – resurrection of spiritual and compassion nature — pay little attention to such labels or anything of a false identity nature. Authentically-endorsed souls are almost incapable of violence against their neighbor. Think Mahatma Gandhi, for such is the benchmark approach of Christ realization: Unity through peaceful means within and without — "as above so below".
Ask ourselves: to what end is MY Christ nature Potential (image and likeness) being channeled— creatively or destructively. The answer on a personal / national / global level is only to scale.
Of course, proclaiming status unto ourselves through the ego only defines our ignorance. Thus our mental state becomes overpoweringly left brain only driven, rendering spirit-nature-relating intellectual rather than heart experiencing.
Thankfully, from a practical perspective, remedying the above is no more difficult then entering into the deep silence of trance-nature meditation, where transcendental "I" is directly experienced. It's then, when small "I" is fully surrendered in mental silence, OUR Christ answer becomes loud and clear within. We discover that, at non-physical or spirit level, we're each the eternally-existing "I", Total Love, Truth: the soul's discovering-experience of its Divine nature.
For now, let us adjourn from further qualifying the above scripture, that we may reflect from where OUR answer to "who do YOU say that I am," may be coming.
Where does Love come from?
A few years back I composed some song lyrics about a young child asking its parents: "where does love come from, have I got some, if I am lost, will love show ME the way." There's hardly a parent, I'm sure, who hasn't at some time had to explain a version of this question to their child(ren).
While it's all very fine to say 'God loves you', 'Christ loves me', "His love for us will never die", still, until we can answer from direct experiencing 'where does the love of God — of Christ, actually come from, intellectual qualifications remain figments of the ego.
To make answering this more spirit-relating, it's essential to know that Divine Love is transcendental in nature — beyond finite mind / heart. That, to facilitate Divine Love-knowing there are seven major spiritual chakra or cosmic energy centers running along the spinal column in every human body, known as the endocrine system.
The system works as follows. A chakra is an anticlockwise revolving dynamic, or wheel, a vortex for receiving cosmic energy — Christ messaging — which each chakra then calibrates down to serve its opposite gland, to include the brain: each chakra is serving an opposite gland in the body. Such is where the biblical term originates [we should] "honor thy mother", the physical body, which gives birth to "honor[ing] thy Father" — tangible Love-experiencing via the chakra centers: Male (Creator) Female (Creation) dynamic in action. The physical body thus provides the conduits, the spiritual mechanisms through which Divine Love manifests experientially within consciousness.
[The] Love [of God / Christ] thus emerges by way of the Heart chakra and Thymus gland, not to be confused solely with the physical heart which is a pumping generator for blood circulation. The physical heart is not ever-full of love awaiting overflow.
Consistent expressions of hatred, fear, greed, and all forms of negativity, causes the Thymus to lose its capacity of divine love out-flowing.
Often misrepresented, those Sacred Heart portraits of Jesus pointing to his heart are in fact pointing to the Pyramid-shaped Thymus Gland, source of Divine Love. Now we have some spiritual context to what the Pyramids may actually symbolize.
Higher Heart
To initiate Divine love-flow we must activate the Higher Heart of transcendental You housed within the Thymus gland. To facilitate such a miracle into consciousness, the soul's virgin status needs penetration: a level of quietude consummation gained in meditation or any mind-centering or chakra-awakening system.
This is the process of bringing Divine nature to human nature whereby, Higher Heart becomes knowable as our non-physical spirit status, thereby realizing Christ nature as eternal "I" Presence within our consciousness.
The experiential nature of "Higher Heart" is Pure Love or Truth — meaning that which is eternally never-changing or Absolute, compared to that which is ever-changing and relative. Both these ever / never-changing aspects make up the soul's constitution simultaneously. In other words, we're born with the Heaven seed, but that, such is "birthed" into consciousness via rising kundalini from the base chakra initiated at the Pineal gland leading to Thymus Nature of Unconditional Divine Love.
Similarly, when we say: [I ask this] in the Name of Christ, meaning, in the Nature of Truth, Pure Love, we're declaring that, Divine consummation has already become Heart-experiential. If not, then such words amount merely to repetition of learned dogma. Therefore, to eliminate repetition of empty soundbites, scripture reminds us: "Do not take (invoke) the Lord's Name (Potential) in vain" rather "first realize the Kingdom into consciousness" through practice, from whence affirmations become Heart-Natured automatically.
Regular culturing of the conscious mind in stillness (free of memory referencing) kick-starts the endocrine system into hormonal spiritual secretion; in this process Higher Heart nature becomes infused naturally into mind, elevating the term "coming from the Heart" to greater spiritual dimensions.
During meditation the respiratory system becomes more and more refined until eventually the breathless state emerges, when Thymus Heart activity happen into flow. This is not achieved in a single session and the breathless state is not the same as holding the breath.
Of course, it had to be Peter, (ego) who answered as he did.
The surrendering moment came consequent of heeding inner Jesus' prompts (the process) — not to be confused, from esoteric understanding, with his inner Christ, the "I AM" (eternally-existing) Christ. Peter was eventually nudged to asking the most pivotal of questions pertaining to his / her eternal status.
Not facing this fundamental Jesus-posed question roots the ego in a left brain only hell; from where material achievements and adrenalin highs become our only accredited source of happiness; when denying inner Christ and inviting suffering becomes automatic, as did Peter three times, possibly 3 trillion times, of lower-self-inflicted hardship!
When ego is in charge, who's counting?
"Upon this Rock (understanding sourced divinely) I shall build my church (development of Creative Love) and the gates of hell (ignorance / ego / false "I" identity) shall not prevail against it (Christ-consciousness)" Matthew 16:17
Out of this pebble-sized spiritual ego, transformed Peter emerges as the Rock of Love: Christ Principle establishing through enlivening the depths of our divinity, bringing dynamism to the eternal silence of creative soul.
Setting out to conquer all that stands before egoistical me in attaining material success only in life has its genesis in shallow, ephemeral rootedness which can be all so automatically reactive. On this conquering conquest, no conscious relevance is paid to the higher soul's journey-needs: stillness / meditation / physical-mental diet.
Through the conditioned senses and minus a moral compass, ego blind-leads the soul into pursuing and maintaining fictitious ideals.
Negative use of the law, "ask and ye shall receive" is now on auto to create further ego-gratifying mindsets thereby blocking Potential, thus justifying illusory existence. Eventually, after much self-torturing, the soul's encoded desire for evolution kicks back, and now those once sources of happiness, the non-purified senses, become sources of pain and misery, or, payback time.
Such, we may recall, where the temptations offered unto Jesus in the desert.
Until "who do YOU say that "I" am" is consciously confronted then, sadly, it's Herod, the dominant lower ego, which retains kingship over our spiritual domain and decision making processes; but, which, Spirit (thanks to Peter's reply) will de-throne with certainty!
Of course, it must be said, if we didn't know the pain brought about by adherence to lower ego we wouldn't know conscious Resurrection. And this is true. For, sin — separation from Truth, denying inner Christ — represents our own previously created karmic thought patterns, now needing integration, (a cycle or force needing interruption by a greater opposite force).
But, even while creating our negative thought trenches, the pathway to enlightenment was always in process. Jesus said: "lo, I am with you even unto the ends of the world" — end of personal suffering.
At the quantum level, neuro channels were being formed: intuitions, symbolism and encounters formulated and flashed magnetically into the brain to grab our CONSCIOUS attention; and from whatever base-wicket of ignorance we're batting at that time, some hit a boundary, others remain "progress fielding", never to encounter "run-out." We all get to hit Boundary!
We're reminded in Acts 12: 17 of Peter walking free from his prison, when the guard, or wicket-keeper, fell asleep, ego's repetitive thought patterns stilled, brought to the level of soul silence.
Heeding the prompts to mental stillness is OUR "Peter-freedom" moment, OUR soul Boundary strike! And, wow, feel the scintillating joy of OUR soul as WE score Touch Down! Make it to Base! Listen to that tumultuous Stadium cheer as soul revels in the sheer Bliss of vibrating You!
Part 2 will develop the title theme further along with five other MOST fundamental questions. See You then.