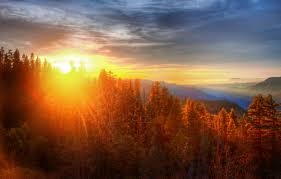 Jesus said: "To him who overcomes (the ego-world), I will give a New Nature."–Rev 2:17
"Revelation", as we know, dramatically covers the seven seals — chakraic awakening leading to Ascension into Christ consciousness.
So what is this New Nature and what are the white stones mentioned in "Revelation?"
Jesus puts it: "A new commandment I give you today: love one and other… as I have loved you." John: 13.34-38.
The answer of course is, through awakening the seven glands, or stones, (mentioned in part 1) a new "White"/ purified Love nature pulses, or, emerges into consciousness. To him / her who overcomes spiritual ignorance — awakening the seven seals / chakras — Transcendent "I" will vibrate within that soul AS the eternal "White" Spirit Nature, Agape or, Unconditional Love.
"Asleep" level determines depth of inner hearing
Karmic debt is lived only so long as the conditioned mind remains in place; until everything sub conscious is made conscious, when, through meditation, remaining debt becomes integrated and "White" nature (love-functioning endocrine system) reveals through Higher (Thymus) Heart.
Soul-slumbering depth determines the purity level of inner voice hearing: the flashes of cosmic tangibles beaming subtly onto our brain's radar screen; for, Herodian (egoistic) nature is incapable of divine perception, of enduring the trumpeting silence of angelic wisdom and inner beauty. For this, Herod must be fully extinguished.
Usually when pain becomes so overpowering — when the senses and nervous system become totally de-sensitized to natural peace and happiness, when natural soul-joy is frozen over and rock bottom experienced — that we consciously begin heeding the flashing signal: "enough is enough".
Seeking a spiritual way out of the ego-created prison becomes the soul's sole priority: a surge to wholeness, to integration of the karmic-producing data base. A mission of inner surrendering to the healing of previous incarnations' 'hand-me-down' soul scars.
Herodian or Galilean
When we realize that the Essential "I" is non-created, rather, eternally-existing, and Love, transcendental — beyond egotism — the obvious imperative of humanity is to gain Transcendental Love consciousness.
To knowingly endure transmogrified nature is to deny our soul's yearning for conscious love consummation with the Divine, deny our inner Christ entry into Jerusalem (Enlightenment), and refuse becoming Galilean — soul progressing in Love Spirit.
Herodian mind-sets deny inner Christ. But, as off-spring of the Whole, we're each encoded to rise above Herodian sub-standard life and commit to conscious realization of : "who do You say that "I" am".
Prior to a period of meditational soul-cleansing, the answer to this most profound question would not have been recognized as Christ within, for lower-ego would still be active and claiming credit. Hence, notwithstanding transient thoughts in meditation, mental stillness defuses ego — exposes its corrupt nature.
All who are enjoying Spirit Love are doing so primarily because generations of souls embarked upon similar journeys across the pain-infested domain of spiritual ignorance, to emerge on the other side "saved" from repetitive hell, to enjoy Kingdom consciousness.
Throughout history countless "out-of-control" lives (similar to our own) awoke through this same inner silence dynamic to the Clarion call of Christ within. Pledging their souls as "John" to spiritual progress, they later bequeathed narratives (all Scriptures) born of such trial and adherence to soul-healing practices, transcendence, thereby "knowing" their eternally-existing "I" consciousness — "be still and know…"
Think Moses (moral man / You) who came down from the Mountain (raised consciousness through meditation) carrying the answers (in Heart) to spiritual awakening. The first commandment reads: "I" (eternally-existing Love) am the Lord THY God (within), thou shalt not have strange gods (lower ego / conditioned past / future mindsets) before ME (Present Moment, our own inner Christ, You). Alleluia! Allel-You-ia! Allah-You-ia! — respectfully.
As soul fledglings, we're each destined to plunge fearlessly into becoming Christ-Love consciousness, thus OUR answer to "who do You say that "I" am", becomes unequivocal.
Five profound Questions:
1 Why are we here?
2 How did we get here?
3 What is our purpose for being here?
4 What happens after death?
5 Are we simply a random happening?
These amazing questions, (raised on this blog) are interwoven into every soul, and, when perceived through understanding gained in "who do you say that I am" the answers become soul clear. In other words, the answers to these five questions are inherent in understanding "I" as eternally-existing consciousness. This single corner-stone of understanding produces a Temple of Wisdom — a Spiritual Oracle in Self Revelation.
Surfacing as questions, these residual thought patterns originate from a soul desiring wholeness and spiritual evolution. A soul in search of its Love identity, its Motherly instinct of birthing Itself in this present incarnation: "seek (come upon) ye the Kingdom and all else will be added unto you" — come upon the Christ, the Messiah within, and Divine eternal consciousness will birth (metaphorically) the real You — Ultimate Awareness, Pure Love.
For such spiritual growth awareness, focusing needs to be away from physical and labeled identities to instead prioritize Spirit-Nature-Relating daily through dedicated periods of realizing Christ through Thymus Heart Awakening in meditation.
Personal Experience
My own experience — in my early twenties — with these same-nature questions, was that, no set of words, holy or otherwise, ever satisfied me (ego) for very long. My spiritual ignorance, not having any platform in spiritual comprehension, seemed always leading me to yet another overwhelming life-situation which seemed always to require outer orientated solutions, sometimes of a benzodiazepine nature.
This form of resolution rendered "biblical explanation" unnecessary until finally I had to face the benzo dragon. But, for a while, even after a benzo detox, spiritual explanations seemed always completely over my head. And, even when told that the Christ Savior is within, this of itself didn't satisfy or provide experiential contentment, not to mention enlightenment, for me.
Deep down my confused mind continued searching for answers to why what was happening in my life automatically was happening — searching for tangible relating to something greater than the overpowering "me / "I" / ego-mindset.
In those "lost" years, religious sermons were meaningless at every level of my comprehension: symbolized scripture remained fictional compilations. I needed something OTHER than people's great words of wisdom and parable stories.
It also became apparent that intellectual knowledge alone of divine matters did not substitute for experiential Love.
Divine… whatever, as I understood it from my Catholic upbringing, was the Holy (loving) Spirit. But even those words came across as contrived rather than a possible experience. There was no Aha church-going moment when I could say yes, this is the Holy Spirit as promised by Jesus.
And, like so many, on and on I traversed the wilderness of ignorance in search of that soul-nourishing elixir — Pure Love.
The Miracle
Then, amazingly, and as simple as it sounds, the Miracle to my life-dilemma happened when I began and progressed with regular daily meditation; it was then that experiential awareness came quickly. Finally I could see and hear from a TOTALLY different level of…somewhere, and it felt super!
It must be emphasized, though, persistence of daily practice was key.
At this point I knew that I'd found the missing piece of jigsaw puzzle. Initially it manifested as well-being (the Holy Spirit had finally arrived) which calmed the rapid white-water flow of inner turmoil, which, consisted mainly of non faced-up to conflicts through not knowing how to deal with my dominant lower ego thought processes; not knowing how to handle addictive "temptation" and deal with on-hand responsibilities rather than their suppression and avoidance.
To the egoistic mind, facing up to subconscious conditioning is IMPOSSIBLE, a refusal which, prior to coming upon  inner Christ realization, is always learned the hard way: until we "cop-on" that, something of our expressing character needs changing, fixing, healing — which healing is beyond small "I" capability.
In my ignorance realm, names and terms such as Jesus and Christ (within), and Peter, James, John, (mind, body, spirit) made no sense; they meant nothing until becoming (a) Presence — feeling is believing. Then the spiritual earthquakes arrived, the floodgates of "closed" mindedness opened and Revelation came surging through; a different consciousness emerged, blossomed, where love and understanding seemed present IN everyone, everything, everywhere.
Necessity of conscious mind expansion
For anyone experiencing the pain of spiritual ignorance, let me explain, please. If, say, through the ignorance mind-set, the Language of inner Christ had been told to me, I wouldn't have had sufficiently expanded conscious mind to understand a single word, phrase or analogy at spirit level — my ego would had to have re-invented yet another "lost" route.
It was the daily journeying into transcendental silence, of stilling the conscious, egoistic mind, which lead to my ignorance (lower ego) becoming integrated into spiritual Love nature.
Once Divine Awareness surfaces within, conscious choice, as apposed to automatic subconscious reaction, is right on que. Once natural contentment and well-being present in mind, the whole inner dynamic changes dramatically for our spiritual good.
Normal activity after meditation ensures the cosmic nature experienced in meditation establishes permanently in our nervous system, thus the Heightened senses and Divine glandular activity remain ever-functioning in bliss consciousness.
As the conscious capacity of mind expands, so too capacity to experience, grasp and comprehend from deeper levels of Christ — as old mind-sets fall away a new Thymus-Heart dynamic emerges.
Thus meditation rapidly electorates the process of consciousness adapting present eternally-existing status: the intellect cognizant beyond the five senses range of human perception to cognition in multisensory divine level.
Non-fulfilled heart
The above five questions reflect the inbuilt dynamic of humanity for soul evolution. They surface primarily through lack of natural contentedness due to non-fulfillment in Higher-Heart experiencing.
"Be still an Know…(they Higher Heart)" becomes the standout imperative whereby Divine Heart will lead to a REAL Promised Love Land: a state beyond disillusionment, beyond tears and fears.
Thus, far more important than what happens to the body when it dies, is what happens to the soul, the real You. For, we're not our physical body, not our brain, not our thoughts, nothing of finite aspect; we're each a divine soul awaiting conscious birth into the Eternally-Existing Christ consciousness.
As individualized aspects of Spirit, and to facilitate this present incarnation, each soul has been stepped down unfathomable levels of Divine Power — think raindrop / Ocean, atom / Star, same Ingredient Potential but just to scale.
Other than dissolution into cosmic dust (from where we each started out) in affect, nothing happens to the body when it dies; it's purpose of facilitating the soul's incarnation is served, fulfilled, bye, bye, thank you, next ' body vehicle' please!
Later in life, consequent of consciousness development, the above questions can seem almost amusing, yet, for the purpose of the soul's evolution, were vital at the time — justified groan pains of the second Birth.
One conscious Lifetime
From the soul's perspective — not bound into the time realm — all its personalities or incarnations (anger, rage, jealousy, hatred, addiction, love, joy, happiness), are simultaneous: each lived at once. With this in mind, the soul needs only to make ONE CONSCIOUS lifetime journey, which can be this incarnation should you choose; achieved through regular soul-purifying meditation, thereby neutralize potential of negative karma carryover.
Answers to above questions:
Q1 answer: we're here for conscious soul awakening to a non physical or spirit nature of cosmic dynamic through Christ within. Evolve from five-sensory human awareness to multisensory Infinite Being status for yet further evolution.
Q2 answer: most of earth's physical or nervous system-equipped inhabitants have evolved through all of the kingdoms: Animal, Vegetable, Mineral. Other Ascended souls have already reincarnated on earth, and universally I'm sure, as Enlightened Teachers, Angels, Guides, Masters (of their universe); history records and acknowledges such Avatars in all the multivariate cultures and traditions globally.
Q3 answer: Fulfill a divine plan through soul evolution to Higher Kingdoms in varieties of "body" format.
Q4 answer: Should our earth schooling of soul lesson purification not be completed then we come back (in time) in a new body with a new brain / personality for further purification thus leading to a conscious lifetime — soul sufficiently primed for its next leap of evolution thereby know existence on one of the billions of venues of consciousness in the cosmos suitable to our attained level of cosmic vibration.
Q5 answer: The first law of the physical universe is order. Nothing in the physical universe or of Life is haphazard, everything acts from Cosmic Mind, Infinite Intelligence, for Divine purpose.
Potential of co-creating Divine Will
When we marvel at the multiplicity of varieties that Mother Nature gives a pulse to, do we ever consider that even a rock has energy, life: its pulse cycle is between 1-2 per second compared to the 22-30 cps of the Beta market-place brain speed of Man: which pulse is vibrating the most blissful silence and stillness?
Rock brain speed is achievable through committed daily meditation, thus do we consciously spiritualize our own physical matter: come into spirit-pulsing Nature.
Evolution, under Cosmic Mind, has progressed Man to the most evolved nervous system of the known universe, as such, the potential of co-creating Divine Will is innately present.
Isn't it almost inconceivable to the imagination, when we consider our species' evolutionary progress through the Animal, Vegetable and Mineral kingdoms, that, you, me, were once a vibrational color flower, a tree, a blade of grass; once a swan, a cat, an elephant, an ant and an eagle, to name but a few. And, if someone had told you when you existed as a rock, or pebble, in mineral format, on the side of a mountain eons ago, that, one day, you would emerge from that mountain, enter the sea, then, through further species evolution, emerge again to walk along the beach as a person, we'd have 'rocked' ourselves silly laughing.
Although a simplified, generalization of how historically we evolved and how we got here, the human nervous system, notwithstanding, has evolved to the highest of the known Creation in preparation for Ascension into conscious non-physical Spirit nature – Pure Love — for further divine excursions. Wow, loosen our soul belt!
Summit of human evolution on Earth.
The pinnacle of this incarnation is to make Ascension a conscious event by way of ego crucifixion, transcendence, thence into Bliss consciousness or Immanence. Thereby, as spirit beings (if we could use creative imagination) without the burden of a physical body, we could "breeze" through a Star, thus transmuting the Star's core heat into conscious Pure love. While such is beyond finite comprehension, of course, this and other Alchemist feats are not beyond Infinite Intelligence — Ultimate Awareness — beyond "image and likeness" Spirit Nature.
The Sun / Son of God resurrection into Love consciousness now takes on newer proportions: from Fishers of men to Aquarian Star Galaxy Love pollinators thus to Creator of celestial bodies journeyed only to by the divinely-inspired, imaginative Star-Ship Enterprise.
Light Speed ahead Mr. Soul!
As it was Jesus who posed the original question in part 1 of this article, "who do You say that "I" am, it's fitting he should also answer it.
He stated: "I" [You] and the Father [eternally-existing consciousness] are [of same] One [Creative Potential]".
How Gloriously Beautiful!
For further reading generally on these subjects, I've written two books, here are the links.
http://www.amazon.co.uk/s/ref=nb_sb_noss?url=search-alias%3Dstripbooks&field-keywords=The+absolute+secret+by+raymond+phelan