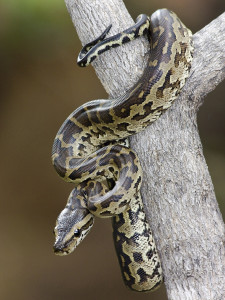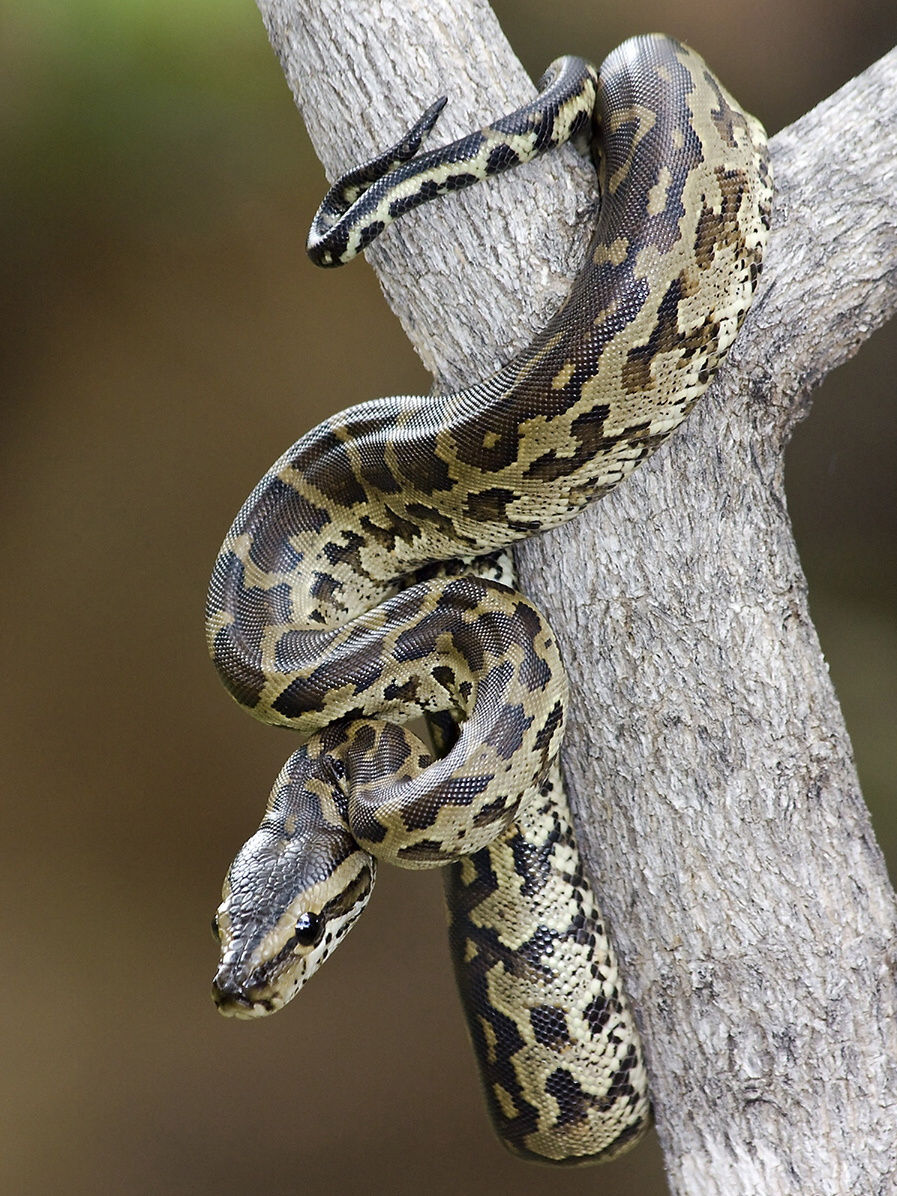 Did God, as an outside agent, create man? Or is there scriptural evidence suggesting that man is an integral part of who God is? In other words, are God and man somehow eternally linked? Are they ONE?
A recent discussion with a friend inspired this upcoming series. I am going to concentrate on Genesis chapter three to provide our answer. I will also use other Old and New Testament scriptures, but I believe Genesis chapter three will be one of the best places to start because the symbolism is obvious. Talking snakes, magical fruit, naked men and women who do not realize they are naked (until they eat the magical fruit!), physical paradise, and omnipotent beings walking through gardens are all contrary to our everyday realities. Of course there is great meaning behind the symbolism and allegory, and it doesn't take a large leap of faith to determine that there is more than meets the eye when it comes to interpretation here.
Because there is such an enormous amount of difficult symbolism to wade through, we will have to jump around verses a bit with a lot of explanation. I'll do my best to go verse by verse, but in some places you might feel lost, but if you hang on until the end of the series, I promise to weave all the symbolism together within the natural flow of the narrative. Let's begin, shall we?
Man Develops the Ego
The opening verse of Genesis three sets the stage for the arrival of man as a fully functioning, cognitive physical being. Before jumping into the first verse, we should remember that at this stage in the Biblical narrative Adam and Eve are still in paradise. They are naked, but have no conceptual knowledge of it. Like a two year old who is unashamed to run around the living room in front of a whole slew of adults baring it all, Adam and Eve are in a state of complacency. This is symbolically important. So important in fact that the very last verse of Genesis chapter two emphasizes this point:
"And they were both naked, the man and his wife, and were not ashamed" (Gen 2:25).
And why aren't babies ashamed? Because the ego hasn't developed yet. Our egos are the opinions, thoughts, ideals, and the emotions that are attached to them, and very young babies and even some toddlers haven't developed that aspect of their personalities yet. They are complacent just being at the moment. I want you to see Adam and Eve just like the baby who has yet to develop any real ego to speak of. Adam and Eve had no political or religious affiliations, no philosophical positions about life, no addictions or desires, and certainly no guilt. And how could they? They didn't grow up and experience life from childhood to adulthood. According to the Genesis narrative, poof! They were automatically created as two adults with no prior experiences. It is the experience of life, within the framework of our environment and all that it offers, that create our egos. Adam and Eve were created blank slates without the ability or knowledge of anything, except a few simple commands from God. Can you imagine the robotic nature of these two individuals? Without any environmental and experiential programming, they'd be essentially ignorant of everything!
And then comes along the serpent:
"Now the serpent was more subtle than any beast of the field which the LORD God had made. And he said unto the woman, yea, hath God said, ye shall not eat of every tree of the garden?" (Gen. 3:1).
Now wait just a second…
Do you think an omnipotent being knew this serpent was going to approach them? And do you think for a second that this omnipotent being wouldn't also know that Eve would have no choice but to fall for something that looked pleasant to the eyes?
Imagine a toddler being told by his parents that he can't eat candy. Then when the parents leave, another adult approaches that toddler and whips out a mouth-watering rainbow colored lollipop and flashes it in front of the poor innocent child's eyes. Do you think he won't grab for it? Of course he would.
So let's break down a few of the symbols in this opening verse of Genesis three and see what's really going on here.
The Serpent, the Beast, and the field
In many ancient religious cultures, the meaning of the serpent is twofold: it represents the spiritual forces that are of the higher and lower natures of man. They are inner forces, and although they are in opposition to one another, they work reciprocally. They are also both of the mind. One is the desire nature (lower nature), and the other is the wisdom nature (higher nature). But in Genesis chapter 3, the serpent is only symbolic of the active lower nature in man, at least for now. Let me explain.
Remember that Genesis 3:1 states that the serpent was more subtle than any other beast of the field. The Biblical author is giving us more important clues. The Hebrew word used for "subtil" means cunning, and suggests a cognitive intelligence.
The Serpent that approached Eve represents a cognitive, intelligent spiritual force that will be in man, and will help his overall evolution as he progresses spiritually from the lower to the higher nature, which is really a divine union between the two at the end of his spiritual journey. But we shouldn't worry about this progression so early in the Genesis narrative. We aren't there yet. In Genesis three, we are only discussing the developing egoic nature of man.
Our other two symbolic clues in that same verse are "beast" and "field."
Beast always represents the desire-nature, and field symbolizes the arena of life on the physical plane, where the desire-nature is first manifested through man. So the serpent is ITSELF the spiritual force that drives the lower desire-nature of man.
Ah, now it is all beginning to make sense. No wonder the serpent has traditionally been interpreted to have caused the downfall of man. It's not really that he caused the downfall of man, he IS the downfall of man. The serpent is symbolic of that intelligent force that reincarnates with every baby and is responsible for developing the ego and personality. And this ego is what needs to be crucified with Christ to experience the symbolic resurrection at the end of our spiritual journeys.
Upon reflection, it is easy to see how this highly explanatory interpretation was replaced with a literal one that doesn't make much sense except on a few points.
Yes, the serpent is at enmity with God and man. But only as it pertains to man's lower nature. This same serpent force will later be responsible for the divine union of our lower and higher natures, which is what happened at Pentecost in the Book of Acts when cloven tongues of fire (serpents have a cloven tongue) rests upon the heads of the disciples. The same is true with Moses who lifts up the brazen serpent on the pole for all to look upon and be healed. It is even true for the book of Revelation, which is full of serpent symbolism and the rising of this spiritual force in the human body and breaking through the seven seals which are the chakras.
But let's not get too far ahead of ourselves. Back to Genesis three.
"And the woman said unto the serpent, we may eat of the fruit of the trees of the garden: but of the fruit of the tree which is in the midst of the garden, God hath said, ye shall not eat of it, neither shall ye touch it, least ye die." (Gen. 3:2-3).
So back to our inexperienced toddlers who have not as yet developed any opinions, ideals, philosophical stances, or an ego. They are still naked and have no idea of it, remember? But never fear. They're about to experience some strong opinions shortly.
Now the only command the woman has is that God said "NO." Hmm. This is a curious concept for a baby. Their first inclination is to test this command of "no." What does it REALLY mean? And as soon as the baby realizes it means that they are not going to get their way, there is consequence. We'll explore this consequence as it relates to Adam and Eve in the future, but for now let's consider something else.
When Eve relates to the serpent that God said "no" or else you will "die," what God was really saying was this:
"You are going to die spiritually, not physically. In fact, you will receive a physical life. And when you come into the physical world as a physical human being, you will experience a split in your nature. I consider it a death because you will no longer be in unity with the Absolute one consciousness that I AM. You will experience a death through an ego in a world of duality, which will make you think that you are separate from me. You will feel alone, and you will have to work by the sweat of your brow just to keep your physical body alive. It will be a hard life, with trials and tribulations and tons and tons of responsibility and work. In many ways, it will suck!" Yep, that's about the gist of it. Of course I am exaggerating, because physical life is also filled with momentary happy moments, especially when we are getting our way, right?! J
Let's get back to our verse and break down a few more symbols. Fruit always symbolizes the outcome of an action, whether good or bad. And trees represent man. However this one special tree that Eve is talking about is the tree of knowledge of good and evil. So is this a literal tree with magical powers to give us new knowledge about what is good or not? Not really. The symbolism in the next verse makes this clear:
"And the serpent said unto the woman, ye shall not surely die: for God doth know that in the day ye eat thereof, then your eyes shall be opened, and ye shall be as gods, knowing good and evil" (Gen. 3:4-5).
Eyes in ancient scripture is symbolic of mental perception. And on one level, the serpent is telling Eve the truth. She will not die, but be given new life on the physical plane. And with this life comes the knowledge of good and evil. In other words, the experience of opposites, which gives us insight into pleasure and pain, and has the potential to teach us all about the moral nature which we have the choice to pursue and develop. This moral nature is first realized by the symbolic Law of Moses, which is no more than an eye for an eye realization, but it is the precursor to the greater revelation of Christ, which is the law of love written on our hearts.
It is interesting to note that the serpent states Eve will be like a god once she has this experience. Dionysius the ancient philosopher once stated:
"All divine things, insofar as they are manifested to us, are known only by participation therein."
And in that quote is the key to understanding and interpreting this allegory, and most of the Bible. This is why the fall was necessary and not a punishment. Without participating in the arena of life on the physical plane, how could we ever come to realize divinity? How could we have chosen love at the end of our spiritual journeys without first experiencing a fall and all the work and self-denial of our egos that it takes to truly understand what Christ represents?
In the next post I will continue to talk about the symbols in verses 2-5 of Genesis chapter 3. We will have to back up and discuss more about the tree of knowledge of good and evil which is in the "midst" of the garden. There is much more revelation to come.
Blessings!