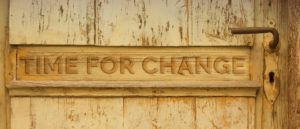 So I believe it's time to update the site to a new theme. This site currently uses an older child Thesis Theme that is outdated. I am going to upgrade to the Genesis framework and one of the Genesis child themes. Not sure which one yet, but over the next few days / weeks your going to see a lot of changes when it comes to the look of the site. It should load faster and the mobile version will be much better as well. But please be patient, because the site might appear unusual or broken until I can get it looking like what I want. This might take a few weeks. I have all next week off so hopefully I can have it finished by next Friday, but you know how life goes, so we'll see.
There have been many times where I went to a site I usually visited and it was changed. At first I didn't like the changes, but then got used to it and realized how much better it was. Hopefully you, the readers, will feel the same after everything has been fixed the way I want it.
One of the things I plan on doing is moving away from images. Earlier in the year I was hit with a big fine for using a copyrighted image. I didn't mean to do this – in fact I use google advanced images to sort through non copyrighted images, but somehow I either selected the wrong search or just wasn't thinking about what I was doing. I had to pay a ridiculous price of $550.00. It was my fault, so obviously I took the image down and then paid. If I do decide to include images in the future, I'll probably used a paid site were I can get good images for pennies on the download. I'll just have to think on it. In retrospect, only a small percentage of articles on this site have images that are truly relevant to the information. The information is what really matters anyway. Any articles that need images to explain the information will be left up, of course.
Another thing I want to do is make the site look less busy. I will continue to leave Google ads up because although I don't make much, it is enough to pay for all the expenses of an internet provider and some of the plugins, but I'll update that as well so they seem less invasive.
I am also going to try to get a better comment system with deeper threads. If anyone has a good idea for a plugin that can do this, let me know. I haven't been keeping up with that stuff lately, so I'll have to dig in and do some research.
I am writing this post so no one panics when the site goes down temporarily or appears out of whack. Thank you for all the contributions and reads. I have enjoyed this site over the years and meeting so many wonderful people with the same interests of spiritual exploration.
I hope everyone had a wonderful holiday and I look forward to getting the site updated!
Cheers.