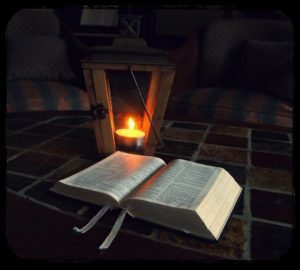 If you are reading this then hopefully on you're on the new Spirit of the Scripture site. If so, you're seeing that it finally got its new look and feel. I am sorry it took so long. I severed my right ankle bones early in August and recently had surgery. The entire experience held up a lot of my late summer plans. I was actually trying to keep up with my daughter at the trampoline park. She's a gymnast. I am 39, but at the trampoline park I felt like I was 18 again. I attempted a front flip off the side wall trampoline. I landed on a padded board when I came down and the rest is history. No fracture, but a complete break. Ouch!
Anyway, I hope you like the new look and feel of the site. It's a cleaner code and is a bit easier to navigate. You'll especially appreciate the new archives page. I'm not quite finished yet with all the tweaking, so you'll see a few more changes over the next few weeks, but the basics are all here and articles will start going up again. If you find any mistakes while visiting, please don't hesitate to let me know through the new contact form page.
You may also notice that SOS made it in the top 50 Bible study blogs according to Feedspot. SOS is number 22. You can view it here: http://blog.feedspot.com/bible_study_blogs/ . Nothing major, but at least SOS is getting noticed. I want to give a personal thanks to all my readers and the comments you have made to make this such a unique community for discussion and expressing Biblical knowledge and views. Hopefully we'll keep it growing and discuss many more esoteric meanings on portions of the Bible that still remain uncharted territory!
Please keep sharing the site with anyone you think is interested in the deeper revelations of scripture instead of the watered-down interpretations we have been taught over the last few centuries. You know, I had to chuckle to myself a little when I found out the ranking of SOS on Feedspot, because it would be more appropriate to put it in their spiritual blog section. As my regular readers know, this site is more about spirituality than it is religion or traditional Biblical interpretation. I often get hate mail telling me I'm going to hell for some of my articles, but I don't blame them. I use to interpret the Bible according to mainstream Christian views as well until I was brave enough to admit all the inconsistencies and errors in the literal interpretations. That is when I began an enlightening journey to the deeper spiritual meanings which can only be found in interpreting the Bible as Paul and the original Old Testament authors meant: allegorically. This is where the true meat (not milk) is. Remember, all doctrine, dogma, and religion comes from literal interpretations. Paul makes this clear in Corinthians when he exhorts them for having every spiritual gift and doctrine correct, even Christ crucified, and yet he later rebukes them for being babes in Christ who still grow on milk. They had everything perfect according to mainstream Christianity, and yet the were still babes who really knew nothing. Interesting. What was Paul talking about? He was speaking about the spiritual meat that came from unveiling the symbolism and allegory. 
I've had a ton of emails over the past few months from people asking me to get back to SOS foundations – simple articles discussing the esoteric breakdown and meaning of certain verses through their allegorical and symbolic meaning. That's coming, with some other exciting topics. I've already got about five articles in my head that I'm eager to write. Since I'm now on crutches and can't go back to work for a week and a half, I've got the time 🙂
I'm also continuing to work on my book which deals with Genesis and specifically Adam and Eve. When the story of Adam and Eve is truly understood, it opens up much knowledge on why we are here and how the rest of the Bible should be interpreted. I hope to have the book completed and available for download through SOS before next summer, so be sure to come back and check for updates on its completion. It's going to be a different kind of work and I believe unlike anything else on the market today. Much of it will be discussing wisdom teaching and allegorical interpretation known by the early mystics that have only begun to be revealed again to the public this century – not because no one knew them, but because with the internet and modern research tools their finally being made available to average people like you and me. It just takes a little research and abstract thought. 
Esoteric actually refers to experiential knowledge of God through the kingdom within as Jesus taught us in Luke 17:21. It is the exact opposite of religion through dogma and doctrine with salvation formulas to find God taught in traditional Christianity. Many Christians are scared when they hear the term esoteric, because they think it means secret doctrine. This is not so. It would be more accurate to say that the meanings are concealed. God states:
"It is the glory of God to conceal a matter; to search out a matter is the glory of kings." (Proverbs 25:2).
The scriptures are concealed, or veiled beneath allegory and symbolism for us to figure out. That is why this site is all about. 
Next week you'll see some articles from myself and Anny. Until then…stay away from trampoline parks! 🙂 Hope you continue to enjoy the new site!