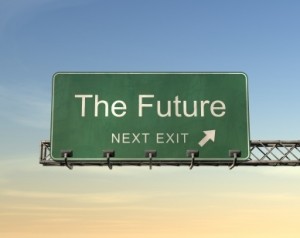 Many of you have heard of Dean Radin, a famous parapsychologist who has worked for the U.S. government, Contel, and SRI International. His research is helping us make a paradigm shift into the true nature of reality. More importantly, he is helping us realize the power within ourselves.
Mr. Radin has recently been involved with some ground-breaking research that I learned about on Naturalnews.com (article here). His latest research deserves our attention, especially in light of one of my recent articles entitled: The Message of the Bible in Two Radical Verses. In that article I brought up the fact that the Bible states we are gods and that we shall do greater things than Christ.
Mr. Radin's study involved advanced meditators who practice a non-dual type of meditation. The results give us a glimpse into what I believe is the infinite potential of the mind.
Through a carefully controlled experiment, the brains of these advanced meditators registered the future 1.5 seconds before the controlled event took place! I am not going to repeat the details of the experiment here (you can go to the link I provided above), but the results are simply astounding. The human brain was able to recognize the future, but it was only the brains of the advanced meditators that exhibited this ability.
A friend of mind mentioned that it is our perceptions of time that need to be revised. This is true, and even the article suggests this. But regardless of whether it is the nature of our brain, or time itself that needs to be revisited (or both), it was still through the regular practice of meditation that these practitioners' brains were able to know the future. In other words, through the practiced discipline of meditation, the power of the mind was expanded.
So what does this say about us? Simply this: it is our level of consciousness that separates the limited us from god.
Like most all ancient religious text, the Bible was written to help us understand how to develop consciousness. It was also written to encourage us to engage in the necessary practices and experiences to evolve our consciousness. All scriptures that encourage us to follow God are simply trying to get us to look within, where the power of God has always dwelt. I'll illustrate this concept through a well-known scripture below:
"If there arise among you a prophet…and giveth thee a sign or wonder…and the sign or wonder come to pass, wherefore he spake unto thee, saying, Let us go after other Gods, which thou hast not known…thou shall not hearken unto the words of that prophet:
Notice what I have emphasized in the above verse. The problem is not with anyone who knows the future or does something miraculous. The true problem is revealed in the next part of the verse:
"…for the Lord your God proveth you, to know whether ye love the Lord your God with all your heart and soul…keep his commandments and obey his voice…" (Deut. 13:1-4).
The wrongdoing is going after other Gods—i.e., anything outside of you. By keeping the commandments of God (obeying his voice), we are refining the inner nature. In other words, we are developing our level of consciousness and the Christ within.
What's really so bad about following other Gods?
By following after any external God, you willingly give up advanced opportunities for soul growth because God is within you, not outside of you. This is what it means to break the first and great commandment:
"You shall have no other Gods before me" (Exodus 20:3).
Who is the "me" in that scripture? It is the "I AM" presence that is within all of us.
Biblically speaking, this brings up an important paradigm shift, perhaps one that desperately needs to proliferate through our religious society today:
1)      We are the microcosm of the macrocosm.
2)      As above, so below.
3)      The kingdom of God has always been within us.
4)      We are not separate from God.
5)      Gods are born when we experience statement 4.
6)      The universe is a cosmic womb that births Gods through the countless experiences it provides.
7)      The Bible is a compendium of esoteric literature that teaches the all six of the above statements when the symbols, narratives, parables, and wisdom sayings are interpreted correctly.
To the religiously-minded person, the above concepts sound heretical. But the spiritually-centered person knows within himself that they are true. They also realize that we are all connected because God is truly omnipresent.
I know this seems like a lot to digest. And it is, simply because or current reality seems to be so limited in light of all that IS. But don't worry; we have infinity to get there!
Meditation, as I have always stated on this sight, is an important step to the process of self-realization. I encourage you again to be involved with it every day.
Tomorrow's post will consider the Old Testament commandment against divination. There's a good reason why it's there, but this commandment has nothing to do with what we have been traditionally taught.
Blessings!