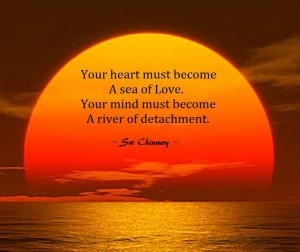 It's a shame how many religious leaders still don't understand the reason ancient religious texts like the Bible were written; it certainly wasn't to establish a religion! But that's what happened. And now every Sunday millions of people go to a church and sing songs. Then they sit and listen to the pastor as he opens his Bible and elucidates his thoughts on individual verses. Why? For salvation. At least that's the consensus. But let me ask you a question. Have you ever wondered what we truly need salvation from?
Most Christians would answer that we need salvation from sin, death, and hell. While this sounds good, I still don't think most Christians really understand what that means, at least not according to the Biblical text and Jesus' teaching.
Although the Bible uses terms like sin, death, and hell quite frequently, they didn't carry the same connotation that they do today. It would be much more accurate to state that we need salvation from ourselves, because we carry sin, death, and hell within our individual personalities, or the ego. The ego is the root of our problem. The ego is the ultimate illusion that separates us from God.
When I first got into esoteric material, I read a lot about the ego ultimately being an illusion, but I still couldn't understand why. But after reading more of Christ's words, the meaning eventually became clearer after understanding the ego's propensity towards attachments to external realities.
The Curse of Attachment
One of the biggest flaws of the individual ego is attachment. The reason is quite simple. Our lives here on this earth are brief. Even within that brief amount of time, there is tremendous change happening on a daily basis. Nothing about our lives is permanent. Everything is in a constant state of change. This is the natural order of God. But as individuals we are constantly resisting this truth. Why? Because our minds attach to things. We want this, or we want that. And for a time we may get these things, but from the very moment we get them it is only a matter of time before we lose them. And for most of us, this loss brings suffering. Sometimes it brings tremendous suffering! This is attachment at work. It doesn't matter whether it's a material object that we're attached to or whether it is an idea about ourselves or someone else that we are attached to. All material objects and even ideas that we have about ourselves and others must end up changing, either during our lives or at death.
As you can see attachment is an illusion of the mind. Whenever we hold onto something, including the idea of who we think we are, we are caught up in this illusion that is but a fleeting experience in eternity. And it's all in the mind! That's why Jesus was crucified at Golgotha, which means "place of the skull." We must crucify the illusions of the mind (in our skulls) in order to be resurrected to the truth of Christ.
Since we cannot hold onto anything in this world, the only choice we have is to allow that change. When I say allow, I don't mean to let it happen, because change is going to happen whether we want it to or not. When I say allow I mean to accept. Acceptance is the first step to non-attachment. But we humans have a hard time getting into the natural flow and order of the universe, or God.
The Blessing of Detachment
Jesus taught detachment. We can take that one step further and say that Jesus taught detachment as being synonymous with eternal life and salvation. In fact, it's hardly different than what Buddha taught. Christians who deny this are only fooling themselves. To see this truth for yourself, consider Jesus' conversation with a man that asked Jesus how to earn eternal life. Forget what you may have learned in church and consider this conversation with your heart. It went like this:
"…Good Master, what shall I do to inherit eternal life?"
"And Jesus said unto him, why callest thou me good. None is good, save one, that is God. Thou knowest the commandments, Do not commit adultery, Do not kill, Do not steal, Do not bear false witness, Honor thy mother and thy father."
"And he said, All these have I kept from my youth up."
"Now when Jesus heard these things, he said unto him, Yet thou lackest one thing: sell all that thou hast, and distribute to the poor, and thou shalt have treasure in heaven: and come follow me."
"And when he heard this, he was very sorrowful: for he was very rich."
Why do you think Jesus began by telling the man that none was good (not even Jesus himself) except God? This reply has stumped many a Christian because they are still stuck in an old-world religious mentality: the personage of Christ instead of what Christ represents. Notice that with this reply Jesus eliminates the focus on himself as an individual and gets the man to focus on the goodness of God (the natural order and law of the universe). The natural order and law of the universe is the opposite of individual attachment.
Next Jesus tells the man to obey the commandments. Obeying the commandments begins the process of curbing attachment because it forces man not to give in to his animal desires, but it can never eliminate attachment. Following the commandments is like walking down a hallway which leads to the door of eternal life, but it is only the hallway. We still need a door. That door is following Jesus. By as we just learned, following Jesus is not just obeying the commandments. Even in obeying all the commandments we can still lack "one thing:" true detachment.
When you realize the illusion that attachment to this world brings and experience the timeless truth (Christ) that is within you, you are in acceptance of all that God is. And then you may learn to live as Jesus prayed for us to live:
"And the glory which thou gavest me I have given them; that they may be one, even as we are one."
Nothing about our lives is permanent. Some day we will all die, and every second there is change. Attachment leads to suffering because attachment is an illusion of the mind. It is resistance against the truth (Christ), because it cannot be, and that which cannot be is the illusion. The truth is not the ever changing landscape (external reality), but it is the eternal Christ within you that is responsible for generating that ever-changing reality. That is what you must follow. That is what you must realize.
The battle is truly within the mind. When we become attached to something that we can't permanently have, it brings the mind suffering. So remember that whoever you have become, whether it be John, Jane, or Mary, or whatever you desire or have accumulated, it is only part of the illusion. Enjoy it, but don't become attached to it. The Christ that is within you is the truth, and by realizing that you may begin to experience eternal life and true salvation from yourself!
Blessings!