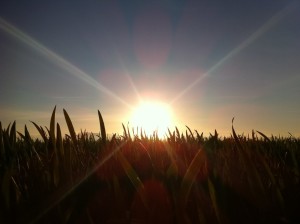 I just wanted to give everyone a few updates with the blog. I haven't posted in a while because my wife and I are preparing to move. We're hoping to relocate in Wake Forest. We've already picked out a house and we're just waiting to sell ours. We're beginning a new journey:)
As you can guess, I have been busy with house-hunting, a contingency agreement, negotiations, getting my house in tip-top shape, appraisals, real estate agents, and lenders. And that's on top of all the other stuff I have going on, so I don't expect to post anything soon. I have some more posts planned, but it may be a little while before I actually sit down and type them out. Maybe a few weeks, maybe even a month. In the meantime I will continue to post submissions from other contributors so new material will still be going up.
I am excited about getting into the new house (provided our current house sells) because I will finally have my own office space. Our current house is a nice lake house, but all the bedrooms are used up by the kids. My office has been a small desk in the corner of the kitchen for the past several years. I'm looking forward to getting a big desk, plenty of space, and some real quiet time. I still have a lot of things planned for the future of this blog. I'll get more into that as summer gets closer, but it'll be nice to have something that I can call a real office.
I've enjoyed living on Kerr Lake because of the beautiful scenery, great bass fishing, and quiet, woodsy atmosphere. I'm going to miss that. Very much. But I also know it's time to move and embrace new opportunities. Besides, my grandparents own a small farm not far from where I currently live. They also have a dock on the lake, so I can always return on the weekends and enjoy the backcountry woods and lake atmosphere.
For everyone that didn't know I participated on Jacob's Israel's blog talk radio show, Voice in the Dead Woods. Here's the link: http://www.blogtalkradio.com/jacob-israel/2014/02/09/you-are-the-creator-of-your-life. Jacob also runs a blog that is similar in content to Spirit of the Scripture. I recommend that you give it some time if you haven't already: http://jacobisrael.com/. He's got some great info! I've gotten to know Jacob personally over the last month and I really enjoy our conversations on Scripture.
I also wanted to say I appreciate all the great contributing posts on SOS. Although SOS will always have an emphasis on the Bible, I am hoping to get some great esoteric material on other religious texts in the future. Beneath the literal interpretations, dogma, and politics, I believe they all share the same message about the journey of consciousness and our souls. It is my hope that SOS can serve as a hub to share this message to as many people who have an interest in knowing more about the origins of sacred scriptures and how they relate to our conscious journey.
Once I get set up again (in my new office :)) I'll be working hard to bring new material to the blog. Since I have my summers off, I plan on developing a productive schedule that will allow me to make some great changes and provide lots more information. Thanks for reading and sharing.
Blessings!