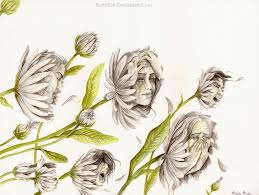 Why is there so much suffering in our world?  It seems that on both the personal and global levels, people are dealing with much more than they are able to bear. Suicides are occurring at alarming and accelerated rates. Hopelessness appears to be the order of the day. In general, people are losing their ability to cope.
Unfortunately, we have not been able to find the answers to this question in the places where we are generally accustomed to look; not because the answers are not there, but because we have had a general inability to properly interpret those answers. The spiritual texts of the world (the Bible, the Qur'an, the Avesta, the Dhammapada, the Vedas, the Bhagavad Gita, the Upanishads, etc.), all contain answers to this supremely important question, but because these spiritual books are so universally misunderstood, they often do more harm than good in our individual and collective quests to understand them.
As you've heard me say if you've viewed my previous articles and videos, the scriptures of the world, including the Bible, are all about you and me. They constitute instruction on how to live life joyously and free from suffering. Also contained with their pages are the reasons why we experience massive suffering. The questions of why "God" allows suffering are all answered within their pages, but the answers are camouflaged – hidden like pearls in the heart of the earth – and must be dug out. This takes understanding.
The Biblical story of Job is a story of grievous suffering by one who was considered perfect. Because the intent of the story is so globally misinterpreted, our concept of Job's suffering is as the result of some wrongdoing on his part for which God had to punish him. However, the very first verse of the book of Job refers to him as "perfect and upright":
There was a man in the land of Uz, whose name [was] Job; and that man was perfect and upright, and one that feared God, and eschewed evil. (Job 1:1 KJV)
The Bible counsels us to "be ye therefore perfect, even as your Father in heaven is perfect" (Matt. 5:48). This was Job, who scripture says was a perfect man who feared God. Yet God essentially turned Satan loose on this "perfect and upright" man who feared him, and Satan proceeded to wreak havoc in Job's life. Job's three neighbors (and the word "neighbor" is the correct interpretation of what the KJV translates as "friends" in the book of Job) heard about what had happened to him and set out to visit him and to comfort him. They were astonished at what they found when they saw him. His suffering and grief were both massive and excruciating. Job was in the midst of the burning fiery furnace, hedged in completely with no way of escape. (If you don't know the story, I would encourage you to take a few minutes and read the first two chapters of Job before continuing with this article).
Why would God torture one so dedicated to him? Why would God allow Satan to virtually wipe Job from the face of the earth when he trusted God so thoroughly and completely? And if that was perfect Job's plight, what does that say about OUR suffering, both individually and globally? The answers to these questions will surprise you, and if you are able to accept them, you can be a tool on this planet to assist in completely eradicating suffering from our globe, for each of us is responsible for the suffering of the whole. "God" is no respecter of persons.
The subject of suffering is one of the major themes of the Bible, and when you come to understand the concept of Biblical fire, it all becomes incredibly plain. Unfortunately, our religious culture doesn't understand this concept. Job's suffering is OUR suffering. The story and the message of Job is a story about why we suffer, and the way of escape from suffering. It is about trial by fire and its purpose.  And make no mistake; there IS a tremendous purpose for the fires we experience. None of it is intended to hurt us in any way whatsoever.
The Biblical concept of fire has everything to do with your trials – the "trying of your faith." It is what the Bible refers to as "hell, where their worm dieth not and the fire is not quenched."
We are ALL promised to go through the fire – to experience fiery trials. Notice:
(13) Every man's work shall be made manifest: for the day shall declare it, because it shall be revealed by fire; and the fire shall try EVERY MAN'S work of what sort it is. (14) If any man's work abide which he hath built thereupon, he shall receive a reward. (15) If any man's work shall be burned, he shall suffer loss: but he himself shall be saved; yet so as by fire. (1 Cor. 3:13-15 KJV)
No one is exempt from fiery trials. Why? Our trials reveal to us the spiritual filth in us that needs to be cleansed and purified. It is these trials by fire that are intended to cleanse the gold (the Biblical metaphor for "wisdom") and silver (the Biblical metaphor for "understanding") within us, and thus to purify us. Notice:
(12) Beloved, think it not strange concerning the fiery trial which is to try you, as though some strange thing happened unto you: (13) But rejoice, inasmuch as ye are partakers of Christ's sufferings; that, when his glory shall be revealed, ye may be glad also with exceeding joy. (1 Pet. 4:12-13 KJV)
That the trial of your faith, being much more precious than of gold that perisheth, though it be tried with fire, might be found unto praise and honour and glory at the appearing of Jesus Christ. (1 Pet. 1:7 KJV)
I counsel thee to buy of me gold tried in the fire, THAT THOU MAYEST BE RICH; and white raiment, that thou mayest be clothed, and [that] the shame of thy nakedness do not appear; and anoint thine eyes with eyesalve, that thou mayest see. (Rev. 3:18 KJV)
And what is this spiritual filth within us from which we are being purified and made white?
In one word – HATRED!!
Hatred for others is the single greatest cause of all suffering in our world, both individual and global. This is inclusive of what we call "natural disasters," or "acts of God." Do you think this is a wild and preposterous proposition?
The acid test of real spirituality is unconditional love. The scriptures assert that this love is the fulfilling of what they call the "law of God." Unconditional love has no expectations of another. Unconditional love does not love contingent on what someone else thinks, feels or does. Unconditional love has no "ifs" attached to it. Love does no harm to anyone. Love does not condemn, but edifies. Love lifts up, and does not tear down. Love is patient and kind to all. If you love unconditionally, you extend love even to those who hate you, as Jesus does to his enemies on the cross when he prays, "Father forgive them, for they know not what they do." When you love unconditionally, you love others as you love yourself.
Hatred is the opposite of love, and is the second most powerful force in the universe. The ONLY force in the universe greater than hatred is unconditional love. Love is Omnipotent! Love is Omniscient! Love is Omnipresent! Love is God, and God is love. Love creates, while hatred destroys. Love builds up, while hatred tears down. Love edifies, while hatred condemns. Love loves, while hatred kills.
The theme of the entire Bible can be summed up in one word: LOVE! The Bible is all about God, and God is love. Love is the Biblical definition of God. Love is the SPIRIT that is God, and that is in each one of us, without exception, for "God has not given us the SPIRIT of fear, but of POWER, and of LOVE, and of a sound mind" (1 Tim. 1:7).  This spirit of love is sown into each of our hearts, without exception. The problem is that the power to love is the Christ light that shines in the darkness, but that the darkness does not comprehend, and therefore on the grand scale we are unable to actually put it into practice. It is for this reason that the scriptures counsel us to be "born again." To be born again is to be born of love. This is the very clear teaching of the scriptures. Let me put this together for you:
Jesus answered, Verily, verily, I say unto thee, Except a man be born of water and [of] the Spirit, he cannot enter into the kingdom of God. (John 3:5 KJV)
To be "born of water" means to be born of affliction, and is what the scriptures mean by "water baptism." "Be afflicted, and mourn, and weep: let your laughter be turned to mourning, and your joy to heaviness" (James 4:9). The "water of affliction" (1 Kings 22:27; 2 Chr. 18:26; Is. 30:20) indicates the baptism by which the Israelites were delivered out of Egypt, the meaning of which is the same as our deliverance out of our fiery trials. This was Job's "baptism," his experience of the "water of affliction."
To be born of the spirit is to be born of love, for love is the Spirit that is God (1 John 4:8), and to be born of love is to "born again."
(9) Whosoever is born of God doth not commit sin; for his seed remaineth in him: and he cannot sin, because he is born of God. (10) In this the children of God are manifest, and the children of the devil: whosoever doeth not righteousness is not of God, neither he that loveth not his brother. (11) For this is the message that ye heard from the beginning, that we should love one another. … (15) Whosoever hateth his brother is a murderer: and ye know that no murderer hath eternal life abiding in him. (16) Hereby perceive we the love [of God], because he laid down his life for us: and we ought to lay down [our] lives for the brethren. (1 John 3:9-11, 15-16 KJV)
(7) Beloved, let us love one another: for love is of God; and every one that loveth is born of God, and knoweth God. (8) He that loveth not knoweth not God; for God is love. (9) In this was manifested the love of God toward us, because that God sent his only begotten Son into the world, that we might live through him. (10) Herein is love, not that we loved God, but that he loved us, and sent his Son [to be] the propitiation for our sins. (11) Beloved, if God so loved us, we ought also to love one another. (12) No man hath seen God at any time. if we love one another, God dwelleth in us, and his love is perfected in us. (1 John 4:7-12 KJV)
And what does scripture tell us regarding the law of God?
(36) Master, which [is] the great commandment in the law? (37)  Jesus said unto him, Thou shalt love the Lord thy God with all thy heart, and with all thy soul, and with all thy mind. (38) This is the first and great commandment. (39) And the second [is] like unto it, thou shalt love thy neighbour as thyself. (40) ON THESE TWO COMMANDMENTS HANG ALL THE LAW AND THE PROPHETS. (Matt. 22:36-40 KJV)
Indeed, the entire law of God is about love! This is the most critical facet of our existence. Why? Because the global well-being of planet Earth depends upon our individual abilities to love one another. Let me give you a proposal and a scenario that I want you to think long and hard about.
Some of the religious among us believe our brothers and sisters to be only those who believe as we do, or who belong to the same church or religious organization that we do, and that if you are not "one of us," then you are lost. These people miss one critical point about love:
(46) For if ye love them which love you, what reward have ye? do not even the publicans the same? (47) And if ye salute your brethren only, what do ye more [than others]? do not even the publicans so? (Mat 5:46-47 KJV)
We are all an ocean. Think of the ocean as the whole of humanity, and the waves of the ocean as the individuals that comprise that whole. The first cause as to why there is so much suffering in the world is because of the perception of the waves as being separate from the whole. This is a gargantuan illusion. We are ALL a part of the whole. One ocean, but many waves. The scriptures describe it as "one body, but many members." This is the same thing. There is no separation or distinction; we are ALL ONE global family living in the same house, that house being Planet Earth. We are all many waves, but all comprising one ocean.
Because each wave in the ocean represents an illusion of separateness on the part of the "perceiver," the perceiver often feels free to judge and condemn the other waves. What the perceiver doesn't realize, however, is that when he judges the other waves, he is judging himself. The scriptures put it this way:
Therefore thou art inexcusable, O man, whosoever thou art that judgest: for wherein thou judgest another, thou condemnest thyself; for thou that judgest doest the same things. (Rom 2:1 KJV)
Of course, because we are all one! Do you realize that whenever you point your finger at someone, you have three fingers pointing back at you? Do this simple test. Point your finger at something right now and look at your hand. See the other three fingers? This is very symbolic, because as scripture says, pointing the finger at anyone constitutes self-condemnation. You are not loving someone when you point the finger. You're actually expressing hatred.
However, the POWER to express LOVE is the Alpha and the Omega of our existence. It is the first and the last, the beginning and the end, the be-all and the end-all. If each of us could generate love from within, realizing that "you are me and I am you," and if we could all treat EVERYONE (no exceptions) as WE want to be treated, we could instantly change the perceptions, and therefore the realities, of the entire globe, because each individual mind is a part of the Infinite Cosmic Mind, and thus we are ALL one.
Love is the power of God within us that totally eradicates fear, for love looks outward and away from the self. In other words, Love "… seeketh not her own" (1 Cor. 13:5), and "… He that fears is not made perfect in love" (1 John 4:18).
God is not a "being" someplace "up there" inhabiting the literal heavenly realms. God is love. "We are the house/temple of God and the Spirit of God dwells in us" (Heb. 3:6; 1 Cor. 3:16). God lives in his house – his temple. That is his dwelling place, and that temple is YOU. The only begotten son of God, or love, is Christ, which the scriptures define as "the power of God and the wisdom of God:
But unto them which are called, both Jews and Greeks, Christ the power of God, and the wisdom of God. (1Co 1:24 KJV)
I want you to notice something here as it relates to love, power and sin. As I explained to you in my previous article on "Who or What is God and Christ," God equates to love, and the son of God, who is a spirit, is love and power. Christ, which represents the power to love, is also the "blood" that covers our sins. To further show you how this relates to love, let's look at the following three scriptures:
[Saying], Blessed [are] they whose iniquities are forgiven, and whose sins are covered. (Rom. 4:7 KJV)
Hatred stirreth up strifes: but love covereth all sins. (Pro 10:12 KJV)
And above all things have fervent charity among yourselves: for charity (love) shall cover the multitude of sins. (1 Pet. 4:8 KJV)
The word "charity" in this last verse is correctly translated "love." So the blood of Christ, which is the "fruit of the vine" (Matt. 26:27-29), or "fruit of the spirit" (Gal. 5:22-23), covers our sins; and so as Christ is the power of love and wisdom of God within us, these scriptures are saying one and the same thing.
Thus, the inner Christ – the power of love within us, is the answer to ALL that ails humanity. Seeing ourselves as separate from each other is the source, the single greatest cause, of all of the suffering in our experience, both personal and global. Condemnation of others is an ATOMIC FORCE in our universe – a force generated by thought and expressed by the tongue – that is the single greatest cause of what we refer to as natural disasters, which are nothing more than the cumulation of our collective consciousness, and is revelatory of the change of heart – the cleansing of the filth of hatred within us – that is necessary on both the personal and global scales. As I said earlier, hatred is the second greatest power in our universe. The only power greater than hatred is LOVE!
This is why we must be "born again." Hell is a product of our tongues, and we need to cool our flaming tongues if we are to escape the torment of the flames of hell created by them. This is why we experience our fiery trials.
And the tongue [is] a fire, a world of iniquity: so is the tongue among our members, that it defileth the whole body, and setteth on fire the course of nature; and it is set on fire of hell. (Jas 3:6 KJV)
"As a man thinks in his heart, so is he." "Out of the abundance of the heart the mouth speaks." "As a man sows, that shall he also reap." Thinking leads to speaking, and "death and life are in the power of the tongue." Every word you speak is a seed that is sown, and every word that you speak is a creation of something. That seed, of whatever kind it is, will eventually produce a harvest, whether of good, or of evil.
Trees in scripture are a symbol for man (Mark 8:24; Deut. 20:19). What kind of tree are you? Are you a corrupt tree, or a good tree? A corrupt tree cannot bring forth good fruit. Fruit in scripture symbolizes the words we speak.
(17) Even so every good tree bringeth forth good fruit; but a corrupt tree bringeth forth evil fruit. (18) A good tree cannot bring forth evil fruit, neither [can] a corrupt tree bring forth good fruit. (19) Every tree that bringeth not forth good fruit is hewn down, and cast into the fire. (Mat 7:17-19 KJV)
What makes the tree corrupt are the thoughts of condemnation and hatred, which breeds words of the same. Thoughts are things. It is our thoughts that constitute our prayers. Thought, or prayer, is energy. Science has proven that a thought can actually be calibrated. Thus, if we could all convert our thoughts of hatred toward others who are not like us into thoughts of love, we would see a massive change in our world. LOVE is the fulfilling of the "law of God." To love God means to love LOVE. "Love your neighbour as yourself" is a scriptural exhortation that, if followed, would completely eradicate all suffering on our planet, both personal and global. One may deny this, but the only way to understand it is to DO it.
Love is law. The law of love is as immutable as the laws of physics and the laws of mathematics. It cannot change, and it cannot be changed. We transgress it at our peril, which is very clearly observable if we would only open our eyes. As we would have others do unto us, so must we do unto others. Why? Because as we do unto others, so is it done unto us. We reap what we sow. This, too, is immutable law.
Think about these things. Ponder them. Masticate and digest them. I am certain this is a point of view that you have probably never heard before. Consider it. It takes Christ power to love, and we have to awaken that power – that Christ – within us. This is what the Bible means by the "resurrection of Jesus Christ." The death of Christ within us means the death of our ability to truly love. It is only the Christ power that gives us the ability to truly love unconditionally. The power to love is our Messiah, and is able to deliver us from all suffering and dis-ease. He who loves is born again.
(44) But I say unto you, Love your enemies, bless them that curse you, do good to them that hate you, and pray for them which despitefully use you, and persecute you; (45) That ye may be the children of your Father which is in heaven: for he maketh his sun to rise on the evil and on the good, and sendeth rain on the just and on the unjust. (Matt. 5:44-45 KJV)
Therefore if thine enemy hunger, feed him; if he thirst, give him drink: for in so doing thou shalt heap coals of fire on his head. (Rom. 12:20 KJV)
The scriptures counsel us to love our neighbours as ourselves. The greatest lesson I can find in the scriptures for the answer to the end of our personal and global suffering lies in the end of the book of Job. Listen to the command of God to Job, because this command is for us, as the Bible constitutes spiritual doctrine and instruction:
Therefore take unto you now seven bullocks and seven rams, and go to my servant Job, and offer up for yourselves a burnt offering; and my servant Job shall pray for you: for him will I accept: lest I deal with you [after your] folly, in that ye have not spoken of me [the thing which is] right, like my servant Job. (Job 42:8 KJV)
Now you need to understand that Job's neighbours had condemned him, accused him, of wrongdoing, and were bearing false witness against God in the process. Thus, God would not hear them. However, God accepted Job because he spoke of God (love) rightly. Also critical to understand is how Job's captivity – all of his grief, his torment, his suffering – was turned. If you can get this, you are well on your way to understanding the process to ending all suffering:
"And the LORD turned the captivity of Job, when he prayed for his friends (neighbours): also the LORD gave Job twice as much as he had before. (Job 42:10)
Indeed, Job had to pray for those who stood in condemnation of him before he could experience the end of his suffering. This is unconditional love in action. Praying for those who condemn you is one of the definitions of unconditional love. Unconditional love invites answers to your prayers, but prayers are not heard where there is no love. It is for this reason that love is exponentially more powerful than hatred. You have to experience this in order to understand it. "Delight thyself also in the LORD (the power to love); and he shall give thee the desires of thine heart" (Psa. 37:4). Love is the power that brings all things to you.
There is a spirit in man. That spirit is power and love. That spirit NEVER seeks to condemn anyone, but always edifies. The plan for the spirit within you is to prosper you, to give you hope and a future, and it has the power to do that. But whatever it is that you sow, that shall you also reap. Sow love, and you will reap a positive power to end all positive powers, and a wisdom to end all wisdom. Conversely, sow seeds of hatred (through judgment, backbiting, condemnation, viciousness, withholding of good, etc.), and you reap a negative power that is the cause of all wars, natural disasters and all unrest in your world, both personal and global.
Let's learn from the story of David and Bathsheba for an understanding of how easy it is to NOT love.
In the story of King David and Bathsheba, King David, after committing adultery with Bathsheba, has her husband Uriah, one of his faithful servants, murdered. The prophet Nathan later comes to King David and tells him about two men in a city, one rich and one poor:
(1) And the LORD sent Nathan unto David. And he came unto him, and said unto him, There were two men in one city; the one rich, and the other poor. (2) The rich [man] had exceeding many flocks and herds: (3) But the poor [man] had nothing, save one little ewe lamb, which he had bought and nourished up: and it grew up together with him, and with his children; it did eat of his own meat, and drank of his own cup, and lay in his bosom, and was unto him as a daughter. (4) And there came a traveller unto the rich man, and he spared to take of his own flock and of his own herd, to dress for the wayfaring man that was come unto him; but took the poor man's lamb, and dressed it for the man that was come to him. (2 Sam. 12:1-4 KJV)
King David, upon hearing the story, was incensed:
[as] the LORD liveth, the man that hath done this [thing] shall surely die, and he shall restore the lamb fourfold, because he did this thing, and because he had no pity. (2 Sam. 12:5-6 KJV)
Righteous indignation on David's part, right? But then Nathan delivers the bomb:
… Thou [art] the man. (2 Sam. 12:7 KJV)
Does David then say to Nathan, "as the Lord lives, I shall surely die, and I shall restore the lamb fourfold, because I did this thing, and because I had no pity?"
Of course not! David says no such thing. You see, David was all too ready to condemn the man to death; that is until he learned that HE was the man he was condemning. Then he gets contrite: "I have sinned before the Lord" was all he could say. His "punishment" is nothing short of natural law's retribution for what he had done. The "law of God," which is the "law of love," brings automatic reaping of the acts of hatred that we sow against another, and David was about to experience that.
"Love your neighbor as yourself." This is one of the two laws on which hang ALL the law and the prophets.
My people are destroyed for lack of knowledge: because thou hast rejected knowledge, I will also reject thee, that thou shalt be no priest to me: seeing thou hast forgotten the law of thy God, I will also forget thy children. (Hos 4:6 KJV)
Again, the "law of thy God" is the law of love, for the entire law hangs on loving God and loving your fellow man – loving your neighbor as yourself.
It takes the Spirit of Love for us to truly love unconditionally. No one who kills another actually knows what he is doing to himself, or he would not do it. Whatever you do to another human being, you do tenfold to yourself, whether in love or in hatred, for you reap what you sow. This is a living law. Sow hatred, and you reap hatred. Sow love, and you reap love.
Now you may be asking, "what about people who commit egregious crimes, like killing other people, or committing terrorist attacks, people who steal other people's identities and rob banks, cyber-criminals who create computer viruses that destroy great works of people who treasure those works. What about governments who commit atrocities like torture, or that intentionally inflict pain and suffering on other human beings? What about them? Do we have to love them?"
Well, love is not something that anyone "has" to do. Love is an automatic reaction in those "born of God." When we understand the law of God, and when we come to understand that we all commit acts of hatred towards one another in some way, shape or form, it becomes much easier for us to pray for forgiveness and help for those who commit such acts, because we can see ourselves in them. "There but for the grace of God go I." This represents the humility that is important for us to come to a more complete understanding of unconditional love.
But it is important to understand just what love is, and to understand spiritual law, which is the law of love, and that the law always requires a "return on investment." The penalty for hatred is always automatic. It may take years before Judgment Day for those acts comes, but it always comes. Whatever it is that you may be suffering right now could possibly be the result of things you may have done many years ago, or perhaps even in a past life or lives. Eventually the bill becomes due and payable.
Every action brings a reaction. This is the law of sowing and reaping, or cause and effect. This immutable law always executes judgment and justice for every act performed against another, whether good or evil. We never have to worry about payback. It is never a question of "if," only "when."
We generally get upset if we view a court verdict that goes contrary to what we would consider common sense. It sometimes appears that people literally get away with murder. Not so. The law of love is incredibly just.
Let me give you a story from my own life about the power of sowing and reaping, and why it is critical for you to treat every human being ONLY the way you, yourself, want to be treated, no matter what they may have done to you.
There were three separate incidents in my life, two of which I understood only years after they happened. The first was in 1973 when I was 16 years of age living in Queens, NY. I was driving my aunt's car at the time. As I turned the corner, I was eating a cinnamon cake and took my eyes of the road for a second. Next thing I knew, CRASH! I had hit a practically brand new Buick Riviera on the driver's side. As you can imagine, I was absolutely petrified. I got out of the car to assess the damage, then surveyed my surroundings. There was no one around, and I promptly took off. It was a hit and run. No legal ramifications ever came of that accident for me, and so I got away with it right? It certainly seemed that way.
Fast forward 16 years to 1989. I was driving at about 45 miles per hour up Six Forks Road in Raleigh, NC, going to a doctor's appointment. A yellow jacket flew in my car and distracted me for probably a couple of seconds. When I looked back up, I had veered into the left turn lane, where traffic was at a standstill directly in front of me. I jammed my brakes and turned the steering wheel hard to try to avoid an accident, but to no avail. I totaled my car and the car I hit, and precipitated a six-car collision. The accident was so bad that my brief case, which was sitting on the seat next to me, was a mangled mess. Because I was not wearing my seat belt, the impact hurled me over to the passenger side door, where my head lay when a sixteen-wheeler blasted the door. My head was numb for about nine months afterward. I needed no hospitalization, however, and the only other damage to me was a big gash on my right foot. That I survived was a miracle, but looking back at it, that day was judgment day for the act against my neighbor that I had committed 16 years earlier when I mangled his or her Riviera and ran off without informing him or her of what I had done.
As you sow, so shall you reap.
When I was 19 years old, my then girlfriend, a woman 13 years my senior, bought a car – an Oldsmobile Toronado. She couldn't drive, but wanted to bless me with a vehicle so I could travel freely. Living in New York City, I didn't need a car, but it was just something she wanted to do for me. She didn't actually say it was mine, but for all intents and purposes, it was, as she couldn't drive, and had no interest in driving.
I eventually left her, taking the car with me. She wanted the car back, and she had every right to it, as it was her car. I actually lost the car that same night in a massive rain storm that completely flooded the FDR Drive that night. The car stalled and I had to leave it in the middle of the highway, walking in waist-deep water to get to the subway. That was the last time I drove that car. When I finally saw it a week or so later on the highway, it was complete stripped. It was only a shell sitting on crates.
Eight years later, in 1985, I bought the same model Toronado, four years newer than the previous one, and practically the same color. It was relatively cheap, but I had to put a rebuilt transmission in it, which at that time cost me a pretty penny. But after I got it repaired it ran better than any car I had ever had.
Then one morning, exactly three weeks later, I looked outside our kitchen window only to discover that the car was gone. Someone had stolen it during the night. Of course my wife and I were devastated. I had just bought it and paid all that money to get it in really good running condition, and now not only did I have nothing to show for it, but I had no transportation, and no money to buy a new car. Judgment Day for my "theft" of the old car came that day.
As you sow, so shall you reap.
Then, in 2007, I was pulling into a parking spot on my way to work, and just lightly scratched the truck next to me with the driver's side mirror on my car. It was barely noticeable, and the driver of the truck may not have noticed (it was not a new truck), but I knew it, and I thought that I should put a note on the truck windshield informing the driver that I had done it, with my name and telephone number. I didn't do it, but figured I would just let fate handle it. By that time I had pieced together the sowing and reaping of the other incidents, and wondered how this one would play out. I didn't want to take a chance on my insurance going up as a result of this minor infraction, and so let it be, but wondered how "fate" would operate.
About a year and a half later, I was driving down the ramp of an indoor parking lot. As I was turning the corner, a woman in an SUV was backing out of her parking spot. I stopped and waited for her to come out. Well, she didn't see me, and I finally notice she was not going to stop, I blew the horn. It was too late. She blasted me on the driver's side of the car, taking out my left panel light.
Because I knew the spiritual significance of what had just happened, I forgave her. I told her not to worry about it. We didn't even exchange insurance cards. She thanked me profusely and started crying. I felt good about what I had just done, but when I later went to get my car inspected, they apprised me that I needed to get the light fixed before it would pass inspection. It cost me about $250 to repair the light. Probably much less than I would have had to pay the owner of the truck for the light scratch I inflicted on it.
As you sow, so shall you reap.
I challenge you to look at situations and circumstances in your own life, and see if you can make your own connections between actions you may have sown in your life, and things you may have reaped as a result. For every effect there is a cause. As scripture says, "vengeance is mine, I will repay, saith the Lord."
Love worketh no ill to his neighbour: therefore love [is] the fulfilling of the law. (Rom. 13:10 KJV)
In all three of the above instances, I suffered much later because of things I had done in the past.
The Day of Judgment referenced in scriptures is simply the day of manifestation; the day of reckoning for your actions. No one EVER gets away with anything. EVER!!!
You cannot steal from someone and get away with it. You cannot kill someone and get away with it. You cannot speak ill or condemn someone and get away with it. And sometimes, the smallest acts of ill-will carry the greatest consequences. Judgment Day may not come for many years, but it does come, and when it does ….
But it is absolutely vital to understand that WE ARE NOT THE JUDGE! It is neither our job NOR our right to judge others. We have natural law that does that. Your mission, should you choose to accept it, is only to love. Let natural law do its work, and allow yourself to be incredibly blessed by doing yours. Your blessings will flow profusely from loving unconditionally.
So to summarize, we suffer both personally and globally because of a lack of unconditional love for our fellow human beings. The resulting condemnation stemming from our hatred leads to our suffering the flames of hell fire. By learning how to express unconditional love to everyone one you come into contact with, which means awakening the Christ within you, one day all your sufferings will cease. Love is the power of God that dwells within each and every one of us, without exception, because God is no respecter of persons. We are ALL "fearfully and wonderfully made." Through this power of love we are in Christ, and He is in us, and as a result we have the power to "do greater works than [Christ] does, because he goes to the Father." These "greater works" include lifting our entire world out of the ashes of hatred and despair, and into the loving arms of the Father. Always edify, never condemn. Leave all condemnation for the corrupt trees. Be a lover, not a hater.
This is why it is incumbent upon you to awaken the Christ within you. Then you will have the power to love like Christ loves – to love like the Christ who saves the woman taken in adultery from the religious masses seeking to stone her (John 8:1-11); to love like the Christ who is able to say of those crucifying him on the cross, "Father forgive them for they know not what they do"; to love like the Christ who heals all who come to him, without exception; to love like the Christ who loves unconditionally, without exception; to love like the Christ who invites you to the wedding feast; to love like the Christ who is "with you, and shall be IN YOU"; to love like the Christ for whom the Apostle Paul labors in travail until he is formed IN YOU; and to love like the Christ IN YOU that is your hope of glory.
Yes, to love like THAT Christ!
And finally, a reiteration:
(11) For this is the message that ye heard from the beginning, that we should love one another. … (15) Whosoever hateth his brother is a murderer: and ye know that no murderer hath eternal life abiding in him. (16) Hereby perceive we the love [of God], because he laid down his life for us: and we ought to lay down [our] lives for the brethren.
(7) Beloved, let us love one another: for love is of God; and every one that loveth is born of God, and knoweth God. (8) He that loveth not knoweth not God; for God is love.
Yes, you must be born again! Born of the water of affliction, and born of the spirit of love.
Until next time, this is Paul Young saying, "flee from the crowd and dwell with the Christ within you. Christ IN YOU, your hope of glory.