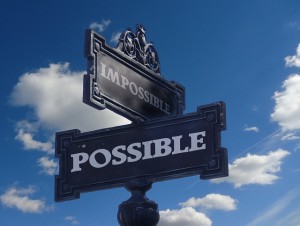 "Be ye perfect, therefore, as your heavenly Father is perfect" — Matthew 5.48
This instructional scripture is referring to cleansing of generational and self-inflicted programming known as subconsciousness. The scripture is making the point : Be transformed within consciousness, through exposure to Pure Consciousness. It's important to understand that we're (finite mind) not perfecting anything, rather we're surrendering lower-self ego, to that which is already perfect — Spirit : the Spirit perfects /heals when all mental struggle has ceased — it's the inner struggle which is the problem, not the so-called problem. If the fish ceased struggling more then likely it would free itself from the hook.
With this and the following scriptures in mind, let us explore subconsciousness, its origins and a method of its elimination.
"..Perfect love (pure consciousness) casteth out (transforms) all fear (lower-self)"– 1 John 4:1
"She (soul) wrapped him (Christ nature) in swaddling" (generational conditioning) Luke 2 :7
Subconsciousness or, reactive thought patterns (established conditioning) is/are formed when repetitive societal, cultural, family, national or peer dialogue becomes accepted on the subjective or unconscious mind to form our living reality. Due to mental indiscipline and constant exposure to "world" conditioning, the soul's higher nature is automatically by-passed causing the lower-self to invent a false (god) personality or persona. Thus, spiritually speaking, the higher-self capitulates to lower-self standard. In other words, our life-fulfillment, being sourced from without, is validated through conditioning. (Cain defeating Abel).
Like nails to magnets, many are emotionally drawn, and later addicted, to this lower-self nature – becoming trapped in a compulsory, delusional web-cycle of action and reaction — we behave robotically from our own and others' lower-self "programming". Like valuable archive possessions, we clink to these mental /emotional /vision patterns to justify our out of sync inner world, and then wonder why our outer environment reflects miserably daily or even hourly. Scripture puts it : "As within, so without".
When (through repetitive, generational conditioning) the soul's higher-nature was forced into "sleep" mode the lower-self (Cain) was left with an open goal into which to score "own goals" at will — self-inflicted suffering. Needing an identity, the ego has no choice but to create a surrogate or fictional persona through which to survive. The more separated the soul is from its higher aspect the more subconsciousness (illusion) poses as reality. Thus, in proportion to non-heeding the inner voice to freedom, subconsciousness (swaddling clothes) is experienced as "suffering" in its many guises. While we all succumb to the soul's inner voice eventually — for suffering or separation becomes the catalyst to awakening – why prolong this sinful agony in this lifetime?
God is not responsible for our suffering
Emotionalized thought patterns, particularly the sad /anxious / judgmental, deepen the mind /body's attachment with suffering. In other words, thoughts high on feeling octanes are accepted as our "desired-for reality". Such feelings then, in the course of time, are manifested in the mind /body automatically, no questions asked. In this regard, it is WE, through spiritual ignorance or ingrained religious dogma and biblical misrepresentations, who create our own levels of mind /body suffering. Not God, but our own "bystander" approach to being non Spirit-led, settling instead for consumption of the lower-self diet — hence the fatted calf, (inflated conditioned ego).
Through many lifetimes "untruth" mindsets (swaddling clothes) have cocooned, solidified to groove thought-tracks across our mental landscape. A matrix of anti-soul growth patterns become setup (subconsciousness) forming the template of our daily life routine thus leading to our life becoming rudderless : a maze of paradoxes due to fixed inner chaos and spiritual confusion causal of misdirections to soul. Like colonies of ants on the march, these fixed-pattern informational cells proceed unabridged along these thought-tracks ferrying endless non soul-serving paradigms to the conscious mind. Thereby is spiritual perception or soul-tuition sabotaged at source, thus conformity to the lower-self strengthened leading to the unending cycle of impression-suffering-rebirth-suffering.
Soul-poisoning
This emotionalized thought sludge regurgitation is akin to feasting out of a poisonous junk bin and wondering why our tummy is upset, or why we're feeling mentally sick and depressed. From a health /spiritual well-being perspective fear, worry and anger etc (ignorance of Christ within) carry the most suffering potential. They're the most dangerous, toxic pollutants the unconscious mind can harbor and which, sadly, compelled under law to become manifested in our life and the environment.
Five Questions which can reveal Awakening-Awareness Within.
Considering the adverse consequences of soul sleeping, surly it behooves each to look within and scan-question the lower-self thought-pit which, out of spiritual ignorance, is determining our every action, mood state and inner /outer manifestations. Ask ourselves :
1) Do I really have full mental freedom over my momentary thoughts : have I power of choice or ability "to switch" mentally of at will?
2) Am I stuck in a one-track mind-set : is my finger glued to a single depressive note /mindset on my multi-viberational  Soul?
3) Did I consciously choose my present life-path, lifestyle and immediate environment?
4) Is there congruency of heart's intentions and outer physical manifestations?
5) Is my life merely reflective of societal /religious /cultural or national programming. In other words, is my life Spirit-led or lower-self imprisoned?
If we've answered these Qs sincerely (which I'm sure we have) they will reveal the level of healing repair needed to be carried-out on our spiritual Temple. The good news is we're not alone in this Temple re-building process. "For the government is upon his shoulders" Isaiah 9 : 2-7
Without such evaluation, the mind /soul's potential to "full humanity" remains bondaged to subconscious programming or lower-self identity indefinitely.
Readers to this blog know that, the Bible is a book of mind science, coded symbolism to Christ-consciousness and not a collection of literal historical facts. It's sole purpose is revealing the secrets (practical action to be taken) of awakening from subconsciousness, of facing the reality of inherited swaddling clothes and the consequent self-inflicted inner chaos /suffering. The Bible is about consciously establishing the direction in which the soul must proceed to come upon, to birth, our own indwelling Christ : the second birth. Directionally, of course, the Way /Jesus, is within.
"The Prince of the world calleth (temptations to evil) and findeth nothing in me" (Pure Consciousness)
Due to chronic subconsciousness the nervous system (body's well-being /kundalini channeling network) becomes desensitized to natural Christ happiness leading to such being sought artificially as said earlier. Constant association with 'bottom of the barrel' sediment denies mind /body /soul the experience of Pure Consciousness Presence : Christ within.
The Solution
Duality (conflicts of heart and mind) is the prime cause of all human suffering. In order to neutralize this cause the secret is we must introduce a non-dual element — Transcendence.
Present-moment awareness integrates subconsciousness /duality by awakening the soul's desire for healing and unity with the Father — inner Christ. The practice, in time, diffuses reactive thought patterns, the root cause of all personal "hell-engaging". Thus the conscious mind expands (reclaimed subconsciousness) to withstand Pure Consciousness via the senses and nervous system which, due to becoming purified, serve the mind /body /soul holistically.
This can be practiced seated or, as a meditative walk in our local area. For fifteen minutes daily, practice stepping back from incessant thought activity. In other words, "keep of the grass of mental evaluation and sensory gratification" and allow the grooved thought tracks (conditioning) to heal over, neutralize, experience Sunshine : let the moment be as is. Become the "observer" rather than the "engager" of incoming subconscious activity. Refrain from clicking ANY thought link – even a thought of God! Remember, a thought of God gains fulfillment in its extinction!
Focus the awareness at the solar plexus (navel area) and between the eyebrows (Pineal gland) SIMULTANEOUSLY and "watch" this area non-analytically : see a vertical white light between these two points.
Be easy : if the mind drifts come back each time. "Coming back" is essential for such represents the Alpha and Omega : beginning of the end of suffering! "Watching" gradually deepens to become bliss contact thus opening the Heart Chakra and Pineal gland thereby purify the inner spiritual mechanisms to withstand greater levels of bliss-consciousness (Kundalini). It is this regular CONTACT with the Present Moment which reveals the Higher-Self / Real You at soul conscious level : it rebuilds the spiritual Temple making it fit for knowing Christ within. It represents experiential Ascension of lower-self into higher-self, Unity with God.
Thus we also can truly say "The Prince of this world calleth and findeth nothing in me".
We also have heeded Jesus' loud voice (shattering the death-grip of inner sleep) : "Lazarus, come forth" (free of the soul's swaddling clothes, of subconsciousness, of compulsory sin, to eternal Pure Life Consciousness). John 11: 37-44
My Book : Transforming Your Life — How to Be All That You Can Be, deals more comprehensively with this subject, while also providing a meditation instruction technique.
http://www.amazon.com/TRANSFORMING-YOUR-LIFE-How-That/dp/1477251545