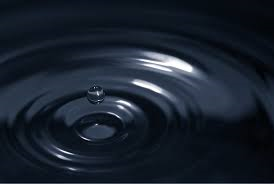 What if we could strip away the dogma and literal interpretation of the Bible to reveal an underlying, profound mystery about the concept of God and consciousness? How many would be so daring to believe they could be one in the same?
I have found that what we consider as the attributes of God are also the attributes of our own individual and collective consciousness, and the Bible shouts it!
If you've been raised in traditional Judeo-Christian teachings, it can seem a bit terrifying at first, but once digested, it brings great awe, humility, and inspiration for the human condition, and finally, great contentment that your life has more meaning than you could have ever imagined.
I originally had this posted on another site but decided to repost it here since it is more relevant to this site. Below I share ten Biblical principles that support that consciousness is also what we consider the attributes of God. After reading, you decide!
The mysteries of God are hidden from our understanding.
The mysteries of consciousness are also hidden from our understanding, even our most advanced science. We cannot find where it is localized in the brain. Many scientists are waking up to the possibility that consciousness isn't produced in the brain at all, but rather that the brain is only a receiver of it. Doesn't the Bible teach that we receive God?
God's omnipresence cannot be measured. God has no size, no weight, and no dimensions.
Consciousness cannot be measured. Consciousness has no size, no weight, and no dimensions.
God is life.
The conscious experience is life.
Our universe and souls are the light and expression of God.
The light and expression of consciousness is our soul.
God is truth
Our conscious experience, while largely subjective, is still our truth. Yes, our consciousness is subject to change, but whatever we experience in the moment is still our truth. Look around you. It is the truth in this moment. Didn't even God experience change in a moment? (See Genesis 6:6).
God is ever growing, expanding, and creating. God even changes his mind, as revealed to Moses. (See Exodus 32:14).
Consciousness is ever growing, expanding, creating, through us. It learns and it grows. It is always changing, adapting, expanding.
God is infinite potential
Consciousness is infinite potential, as man has proved over and over again. It was once man's dream to fly like a bird. Now he flies to the moon. One day he will travel the stars.
God states that he creates both light and darkness, evil and good. (See Isaiah 45;7). 
Consciousness had done the same throughout history. It is has the potential to produce the most profound aspects love, and hatred.
God is a being of balance, both male and female, which extends beyond gender. (See Genesis 1:27). 
Consciousness has expressed itself through beings as both male and female, and beyond gender through opposites. Consider the entire universe.
God just IS. He needs no explanation, because God can never be fully explained. (See Exodus 3:14).
Consciousness just IS. Neither does it need any explanation, because that's not the purpose. We give it purpose because by its very nature it is the framework for purpose to come into being.
What does all this mean to me? It means that religion has given us a false concept about God and ourselves. It means that we are an intimate part of God right now, right where we are, no matter what we've done, thought, or felt. And that is most encouraging to any soul.
As the universe adapts, as consciousness adapts, so does God. God is in all, through all, and the All. Perhaps this is the real reason the writer of Ephesians wrote Ephesians 4:6.
This ought to knock the socks off of religion, as well as giving us the hope that we can always attain to being better individuals. What an awesome thing to consider!