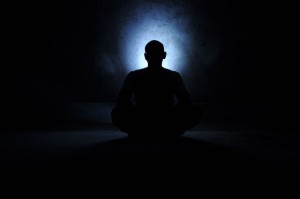 Matthew 24:42-44 is an interesting scripture. In it Jesus tells us to watch for the Son of Man. He follows that command by telling us that if the good man of his own house had watched, he would have been ready for the thief who comes to break up the house. Therefore, watch, for none know the hour that the Son of Man comes.
What does this mean?
Traditionally, this scripture has been interpreted to mean that we must be vigilant for the second coming of a literal Jesus, but is this what Jesus' saying really meant?
You decide, but first consider some history. For nearly two thousand years those steeped in religion have been proclaiming the literal return of Christ. But the scriptures themselves protest their meanings are about something that happens on the inside of us, not an event that happens externally. Remember, Paul said that the Christ IN YOU was the hope of glory.
Since 66 A.D., there have been over 200 doomsday prophecies that were well known and documented. Many of these came from well-established religious leaders who were absolutely certain the return of Christ was imminent. For Example, around 375 A.D. Martin of Tours exclaimed:
"There is no doubt that the Antichrist has already been born. Firmly established already in his early years, he will, after reaching maturity, achieve supreme power."
And by 500 A.D., the famous Irenaeus, Hippolytus, and Sextus all proclaimed Jesus would return, with one using the dimensions of Noah's Ark as a reference. To some of us now this seems absurd, but these men devoutly believed it would happen.
Most of us are probably familiar with the recent prediction of Harold Campbell who stated that Christ would return a few years ago. Some of his followers even sold their houses to tour the country and proclaim that both believers and unbelievers alike should get ready. As always, the time of these predictions come and go to no avail. And they will keep coming. Why? Because for millennia religious leaders have taken Matthew 24: 42-44 and other scriptures as external events. But have these religious leaders read the entire scriptures? In Luke 17: 20 Jesus states:
"The kingdom of God is not something that can be observed."
In other words, we won't see it with physical eyes. It's an internal event.
So what did Jesus really mean when he said we must WATCH for the Son of Man? And what did he mean when he mentions that the owner of the house should have watched so his house would not be broken into?
Jesus calls himself by many different titles in the Bible, and they all have slightly different meanings. The title Son of Man refers to the higher self that is born in the mind. Therefore, when Jesus speaks of watching for the Son of Man, he is giving us a commandment to meditate, or reflect, inwardly. The purpose for this action is catch the thief, the lower ego, seeking to retain its hold over the self.
House is always a symbol in the Bible for the body that the soul inhabits as it sojourns through the physical realm. It could be the physical, emotional, or mental body, or, as in this case from Matthew, all three! Therefore the house that Jesus speaks of is the body the soul inhabitants in order to experience the physical world for further spiritual (mental and emotional) development. We are to be a watcher within our own houses, which simply means to be aware of our own reactions to the things that happen in our lives.
Without conscious self-reflection and subsequent adjustments to our attitudes and beliefs, there can be no significant spiritual growth.
Jesus also tells us to watch for his return. The Christ being born within us is the pinnacle of what the Bible refers to as salvation. For those of us on this path, we shouldn't be too concerned about this being a one-time, major event. Rather, we must continually watch to get to know the self. Have you ever reacted to something that happened instead of acting? Have you automatically flew off the handle in anger without stopping to consciously assess the situation and act accordingly? Of course you have. We all have. Many times we kick ourselves and immediately wish we had consciously thought through our decision before taking any action at all, and the situation would have gone smoother.
We must learn to KNOW the ego, or the thief within us that comes to rob, steal, and destroy. We must be watchful and vigilant to catch—by become consciously aware—the thief when it is in control of our lives. When the ego is caught doing its thing, and we understand why we reacted through the ego the way we did, we can change it from the lower ego that reacts through harmful desires, addictions (emotional or physical) and impulses and begin to change it to what some refer to as the higher or spiritual ego. In this way, you prepare the way / house for the Son of Man to be born within you. We can learn to grow in more peace and joy through this process. Only then can we learn to KNOW the true self.
Remember, if God is truly infinite, then there isn't a place he cannot be. Therefore he's already within you waiting to shine forth over the lower egos of this world. The spiritual ego, when it is matured, loves through all situations instead of reacting to its own prior held beliefs, judgments, and impulses. Now let's review Matthew 24:42-44 again:
"Watch therefore, for ye do not know what hour the Lord doth come. But know this, that if the goodman of the house had known in what watch the thief would come, he would have watched, and would not have suffered his house to be broken up. Therefore be ye also ready: for in such an hour as ye think not the Son of Man cometh."
The intellect is no good in discerning Christ's return. It doesn't do us any good to try and figure out exact dates based on scripture references or dimensions of Biblical artifacts. We must only heed Jesus' word to be watchful at all times so we develop the spiritual ego and Christ will be born within through his own time.
What about the two woman in the field, where one is taken? Isn't that literal?
The above question was posed to me when discussing these scriptures. This person was referring to the verses just prior to Matthew 24:4-44. There Jesus said that two women will be grinding in the field and one shall be taken. The other one left. Woman are symbols for the emotional nature, and, again, Jesus isn't speaking literally here. Our goal is the transformation of the emotional nature into the higher emotional nature, or the higher emotions of love that comes with the transformation of the ego. This is what Jesus meant when he said one would be taken, or transformed to the higher. We do not know when our natures will be transformed, and we shouldn't dwell on the future for such an event. Rather we should focus on the present, which is what Jesus is telling us to do by being watching at all times. In other words, Jesus is teaching us to have our being in the NOW, the eternal present which is the only time we have to develop. By being watchful and aware of ourselves in the present, we can come to understand the self.