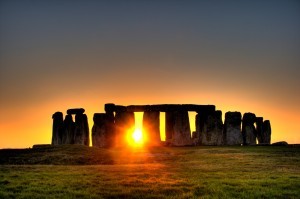 The questions in the title of this post have always been asked by humanity. Spirituality and religion say yes to most of these questions, whereas science mostly denies it. For a long time matter was all that was real to science, although there are scientists who somehow manage to combine religion and science.
Science and spirituality are like mind and soul, like male and female, two opposites that have got out of balance since we ate from the Tree of the Knowledge of Good and Evil. It is duality in action. It is right and left, whereby in the past millennia the left has got a bad reputation. Even the words say it. Right is being right, being in possession of the truth. Left is sinister, literally so, because the word sinister is derived from the Latin word sinister which means left.
Of course this is a very strange interpretation when we look at nature as it functions in duality. The human body has two arms, two legs, two eyes, two ears, two lungs, two kidneys etc. Are they supposed to fight over who is 'right' or are they created in order to function together and as such give depth to our vision, stereo versus mono to our hearing, and so on?
Even in politics I think right and left should stop fighting, each presuming they are 'right', because left alone each side would go off at the deep end, harping on one aspect only and forgetting the other. When they meet in the middle, there will be harmony and balance and a prosperous society.
And that of course is what the involution and descent of the soul into the world of duality and matter, and its evolution and ascension within the same is all about. This is also true for science and spirituality. They should not fight each other but also not behave like they are about two totally different areas of life that have nothing to do with each other. By now we are discovering that everything is connected, entangled as quantum physics calls it, and that we cannot expect the world to keep functioning as before when we are destroying one aspect of life after the other. Or when ten percent of the world population claims eighty percent of all resources, if not more.
The exciting thing is that the frontiers of science and spirituality are approaching each other, as Joshua already mentioned in his article Could God Really be Outside of his Creation?
In the context of spirituality it has already been mentioned that this world we live in is not real. It is called an illusion. Buddhists call it maya and the Bible calls it a deep sleep, 'tardema' in Hebrew. In my article The Inner Beauty of the Bible Stories: The Soul's Journey Beneath the Literal Interpretation, I explained this sleep as the descent of Man into the world of duality and matter. It is, but the literal meaning is also true. The world of matter is a world of a deep sleep, a dream world, which was created for us to experience everything we wanted to experience in order to gain conscious awareness.
*****
You could compare this dream world to a computer game, a virtual reality, in which we start to play a game but after a while get so involved that we totally forget it is a game. We become deadly serious about it and think it is the real world—the only real world.
In Reality there is no time involved in this game because all possibilities have already been programmed into it from the beginning and when you play the game, you determine what you want to experience by choosing one of the possibilities that are already there. These different possibilities are sometimes also called parallel realities or even parallel universes. In each of those 'universes' there already is a you who has made a certain choice. By choosing which one of them you want to play you close off some other possibilities for the time being, but you open up a whole new range of choices, and so on and so forth. At the same time the choices you did not select do remain part of the game, should your path lead you there again later in the game. Or in a new round.
Each player is the star of his or her own show and determines by the choices he or she makes how the other players will behave (from the numerous array of their choices / realities / universes). In that way we each create our own world with its own truth, which is sensible within its own frame of reference but not necessarily to another player who has created a totally different world, in which completely different things are true. Because we are all entangled however, we do tend to share ideas with other people and as such often make the same or similar choices, which will result in our worlds being largely (though not totally) the same, which causes us even more to think that we, our group / religion / political party etc, must be 'right'.
As it is just a game, however, a world of illusion, it is no use to start fighting about who is right and who is wrong, as everybody is right in his own world and wrong in that of the one he disagrees with. But then again, fighting also creates experience, and through it, in the long run, greater awareness. That will only happen though when we let go of our 'right' to be right and start to look at other people's views from a more open perspective.
Of course this dream world is not only about problems and difficult experiences. It is also an incredibly beautiful world in which we can choose to have amazing experiences by being appreciative of its beauty and its gifts and by being thankful and loving and willing to share. It is about letting go of judgment. By this attitude we will be steered in the direction of the centre of Unconditional Love and awakening, regardless to what religion or political party we belong (or not).
The concept of time, place and matter, cause and consequence, and karma and reincarnation, was created to be part of this game, because it gives us the possibility to define things, to give things a place and a meaning, to learn and grow by experience, which is after all the idea behind the creation of this game, this dream world. Maybe we could see the game also as a self-creating game towards the end, as its possibilities may have been pushed further than was originally intended, judging from the depths we have sunk to. But then again … when we wake up after all that, the conscious awareness we will have gained will be all that greater too!
All this should make it a bit clearer why God does not interfere more in all that happens in this world.  Why there is no judgment. Do we interfere when our children play cops and robbers and do we take the robbers to the police when they come home afterwards? Do we interfere, as long as there is no Real damage?
Everything that happens, whatever happens, in this dream world is not Real, no matter how real it all may be to us. And we are slowly awakening to this Truth. Because the only Truth with a capital T in this game is Love, Unconditional Love, and that steers us in the direction of awakening again. And everything that steers us in that direction, even if it is not the Absolute Truth yet, is a step on the ladder as it were, because it leads us upwards. And the only thing we can take with us when we leave this dream world, is the conscious awareness we gained during the process of our awakening.
*****
In science steps in that direction were taken with Einstein's relativity theory. Everything is the same stuff: some phase or form of energy. I think it was also Einstein who came up with the discovery of the time-space-continuum. Time and space are not two different things but somehow one. So if the one does not exist outside of this dream world, as Joshua writes in his article, then the other does not either.
That leaves us with matter and also that does not exist objectively. It has been called a dense form of energy. But an eye-opener for me in this respect was the explanation I once saw on television about our five senses.
What we perceive through our senses is considered to be all that exists by many people, including many scientists. However, that proves not to be the case at all. Everything is some form of energy that vibrates on different frequencies, wavelengths, or patterns. I am no scientist and am sure to get details wrong because I can never remember them, but I am able to understand the principle behind the explanation. Of all these wavelengths and frequencies our five senses pick up only a very limited range (extended a little by what can be measured by our measuring devices). Even many animals either see, hear or smell more than we do. This should make us more humble in this respect, as it severely limits our possibility to perceive everything there is with our senses. But there is more…
What we do see for instance is not the actual 'thing' we are looking at but a selection out of, and interpretation of, all incoming signals by the brain, received by the senses (limited to the frequencies we can receive) or otherwise (e.g. intuition), and based on memory, expectation, assumption, imagination, beliefs, prejudice, focus etc.
Some examples:
Memory

; when Columbus approached one of the Caribbean Islands with his fleet, it is said that the native people there did not see the ships coming, as they had never seen such large ships before and did not know they existed. So their brains filtered them out. The brains tend to filter out what they do not know (or do not believe).

Prejudice/assumption

; when one of my daughter's friends, who is Moroccan, went to help a woman who had had an accident, some bystanders who arrived later on the scene attacked him because they were convinced he wanted to harm her. Prejudice automatically sees an enemy and a threat in everyone who is different. And is answered in kind eventually which to those with prejudices proves them 'right' to begin with.

Focus on something

; when you are pregnant (or desperately want to be), all of a sudden you see pregnant women everywhere, whereas you hardly noticed them before, when you focussed on other things. This is proved by ….

Focus on something else

; I once saw a test being taken, where people in shirts of different colours were running around and passing balls to each other. The people who took the test had to count the number of times the people in the red shirts were passing a ball. Once the test had started, a man in a gorilla suit entered the picture and started walking back and forth between all these people throwing balls to each other. Afterwards the people who were taking the test were asked if they had seen the man in the gorilla suit. Almost half of them had not! Their focus on the people in the red shirts caused them to see nothing but that.

Expectation

; I myself had a similar experience. When I visited one of our national parks for the first time, where there are woods, heaths, sand dunes, wild life and also a museum of modern art, I did not see a huge blue shovel, more than man high, which stood outside the museum in between the surrounding trees. I did not expect a blue shovel in a wood, so I did not see it, even though I was standing right in front of it.
What we perceive after the interpretation of all these signals has been described as a hologram. On the internet you can find explanations about that under the title The Holographic Universe. Everything we see, hear, smell, taste and touch is not real but an interpretation of signals and is called a hologram, projected, on a screen as it were, on some area at the back of the brain. However, our bodies and our brains themselves are also not real, but part of that hologram.
What remains and is the only 'thing' that is Real is Consciousness, experiencing itself in a multitude of ways in this dream world.
The only Being is God, Who is All that Is and can never be totally described by any One Name.
*****
So it appears we have been asking the wrong questions. We have asked 'evil' questions. We got Live backwards.
The question should not be, "Does God exist?" It should be, "Do we exist as separate entities? And if so, what are we exactly?"
My answer to that is, no, we are not separate entities in Reality. We are entangled aspects of the ONE that is experiencing itself as separate entities in this game. During our descent into this dream world we left most of our faculties behind and put a blindfold on (we became 'blind' to the Oneness and unity of the Real World, as I explained in The Significance of the Biblical Shepherd in order to be able to play the game. We took on the form of a hologram, a fractal hologram. When a mirror breaks into a multitude of pieces, you can still see the whole picture in every piece. As such, we, as a piece of ALL THAT IS, of God, still have in us all the potential of God. It means we are of divine origin. We are sparks of the Fire that God is, or drops of the Ocean that God is, to name but a few analogies, and remain part of the whole, even if we appear to be separate for a while.
It should not be, "Is there consciousness outside of the body?" but "Is there a body besides consciousness?"
My answer is, only in this dream world, where it is a fantastic tool for us to experience things. Seen from Reality however, it does not exist.
Again, the question should not be, "Is there life after death?" It should be "Does death even exist, or is it just a doorway on our way home to the world of higher awareness where we came from?"
I think both birth and death are doorways to a world of another frequency. Birth and death are one really, two sides of one coin. When you die in (leave) one world, you are born in (enter) another and when you are born in (enter) one world, you must have died in (left) another. At least, that is how we would experience it from here but it is very well possible that in the Real World we exist in all worlds at the same time, as I have heard we do, but that concept still escapes my comprehension at this 'time'.
*****
With a view to all this we should maybe remain more aware of the fact that, even though we are awakening, we are still a part of this dream world. We may have left the world of slavery but we are still in the desert, fully engaged in the struggle of the crucifixion of our ego, and all the realities of this dream world are still very real to us. However, even if we do not experience it as such yet, we are now able to comprehend that this dream world is not real.
As such we should also be aware of the fact that we do not yet know the Absolute Truth and we should not pretend we do. Everything that we learn and that points in the direction of the only Truth in our dream world, unconditional Love, is not necessarily a Truth in its own right yet but it is a step in the right direction. It is a step on a ladder of consciousness. All we can do is climb the steps of our own ladder, and remain aware of the fact that they might be different from the steps of someone else's ladder. And that is okay!